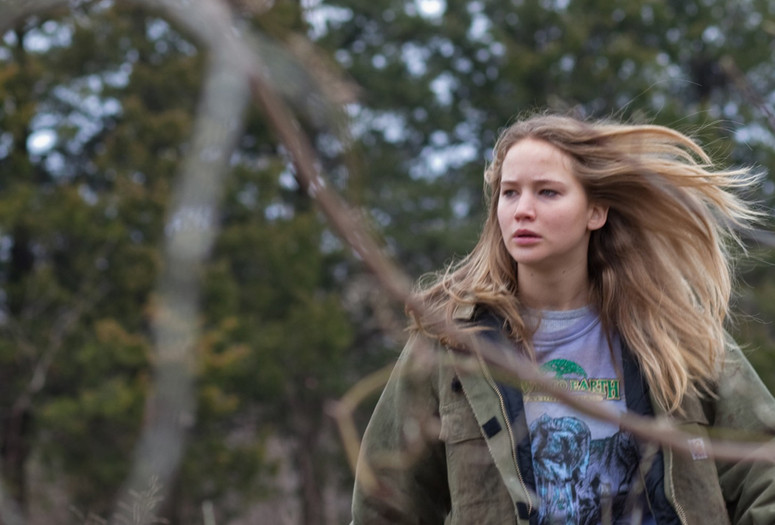 Winter's Bone. 2009. USA. Directed by Debra Granik. 100 min.
Screenplay by Granik, Anne Rosellini, based on the novel by Daniel Woodrell. With Jennifer Lawrence, John Hawkes, Dale Dickey, Garret Dillahunt. The Department of Film presents a preview of the masterful, moving new American independent feature Winter's Bone, winner of the Grand Jury Prize for Drama at the 2010 Sundance Film Festival. The story of a determined young woman, already the caregiver for her mother and two younger siblings, who must locate her father in order to
save the family home, Winter's Bone portrays an Ozark
rural community where silence runs deep, and blood even deeper. The local industry is crystal meth, and tribal allegiances demand that strong women run interference between the law and their clan. The compelling—and
often surprising—action plays out against the harsh beauty of the Ozark landscape and the poignancy of mountain ballads and plaintive fiddle music. Marked by extraordinary performances and Granik's pitch-perfect direction,
Winter's Bone packs countless emotional upheavals into a journey across only a few hardscrabble miles. Print courtesy Roadside Attractions.
Meditation on Violence. 1948. USA. Directed by Maya Deren. 12 min.
A lyrical short examining the movements deployed in Shao Lin and Wu Tang Chinese boxing. Preserved with support from NYWIFT's Women's Film Preservation Fund.