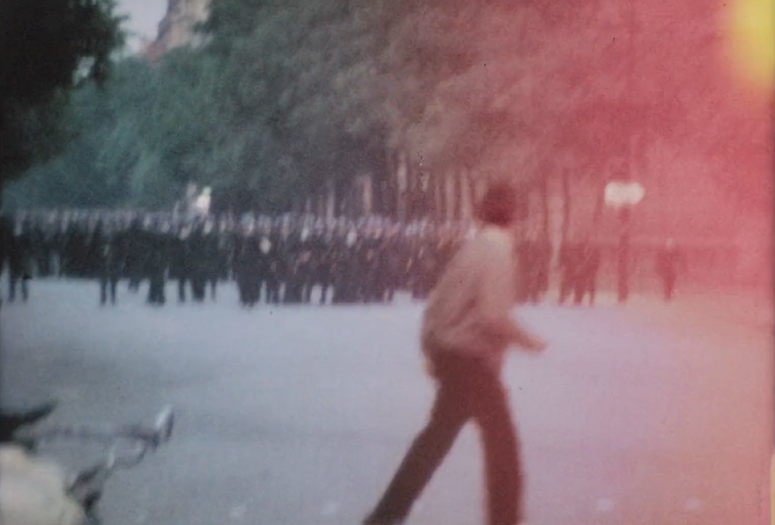 Virtual Cinema screenings are available exclusively to MoMA members. Not a member? Join today and start streaming.
Available on MoMA's Virtual Cinema streaming platform throughout the run of our Pierre Clémenti series, this trio of films testifies to his restless experimental spirit as a filmmaker while capturing the rousing counterculture and political turmoil of the time. Like his later collaborator Philippe Garrel, Clémenti was rolling camera on the front lines of the May 1968 uprisings in Paris, but his 16mm diaries also capture life on set, at home, and on the road. Boasting a veritable who's who of the 1960s, these freewheeling yet confrontational works are haunting keepsakes from those dizzying years, tender while trippy in their portraiture of Clémenti's wife, son, and circle of friends.
La révolution n'est qu'un début. Continuons le combat. 1968. France. Directed by Pierre Clémenti. Silent. 22 min.
Positano. 1969. France. Directed by Pierre Clémenti. Silent. 28 min.
Visa de censure n°X. 1976. France. Directed by Pierre Clémenti. Sound. 43 min.
Program: 93 min.
Virtual Cinema is not available to Annual Pass members. Virtual Cinema screenings are not available outside the US.