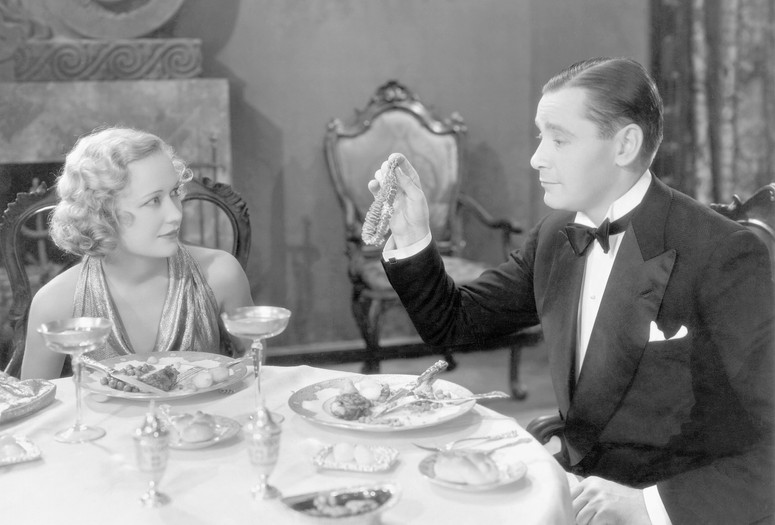 Unmasked. 1917. USA. Directed by Grace Cunard. Silent, with piano accompaniment by Donald Sosin. 12 min.
Cunard, a popular movie star known as the "Queen of the Serials," directed this heist caper starring Francis Ford (director John Ford's brother). Preserved with support from NYWIFT's Women's Film Preservation Fund.
Trouble in Paradise. 1932. USA. Directed by Ernst Lubitsch. 81 min.
With Miriam Hopkins, Herbert Marshall. Lily and Gaston are a couple of thieves—but charming ones—who team up to fleece Marianne, a perfume factory owner. Gaston begins to fall for Marianne, but soon realizes he would not be happy in her world.