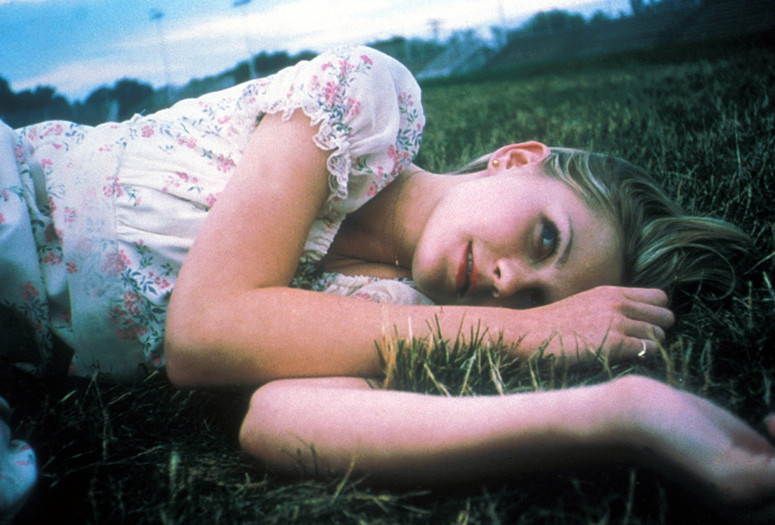 Make Out. 1970. USA. Directed by Geri Ashur, Andrea Egan, Marcia Salo Rizzi, Deborah Shaffer. 5 min.
Make Out represents a creative visual expression of the early second wave of the Women's Movement and the thinking of young women at the time. Preserved with support from NYWIFT's Women's Film Preservation Fund.
The Virgin Suicides. 1999. USA. Written and directed by Sofia Coppola. 97 min.
Based on the novel by Jeffrey Eugenides. With Kirsten Dunst, James Woods, Kathleen Turner. In an upper-middle-class Michigan suburb in the 1970s, the local boys are transfixed by the five Lisbon sisters. Following the suicide of the youngest girl, her sisters are made more isolated by their reactive parents, while their admires go to extreme lengths to maintain contact. Coppola artfully and convincingly captures female teenage angst and a seemingly timeless American suburbia.