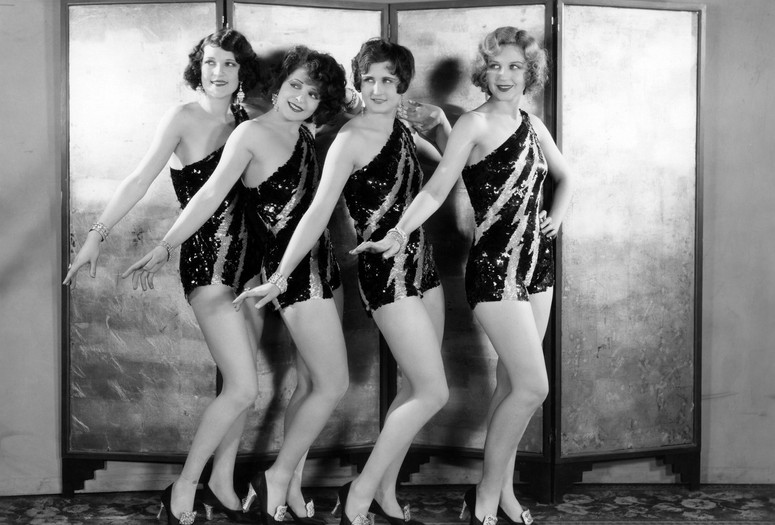 Tarantella. 1940. USA. Directed by Mary Ellen Bute. 4 min.
Bute was a pioneer of visual music. Her work often screened at Radio City Music Hall, where Tarantella was part of a suite called Seeing Sound. Preserved with support from NYWIFT's Women's Film Preservation Fund.
The Wild Party. 1929. USA. Directed by Dorothy Arzner. 77 min.
With Clara Bow, Fredrick March. Stella Ames spends her time in college going to parties instead of class, but when she falls for Professor Gilmore she begins to see school life differently. Dorothy Arzner was the only female studio director of her time, and she was quite prolific. Arzner also invented the boom mike, which allowed Bow—in her first talkie—to move around on set.