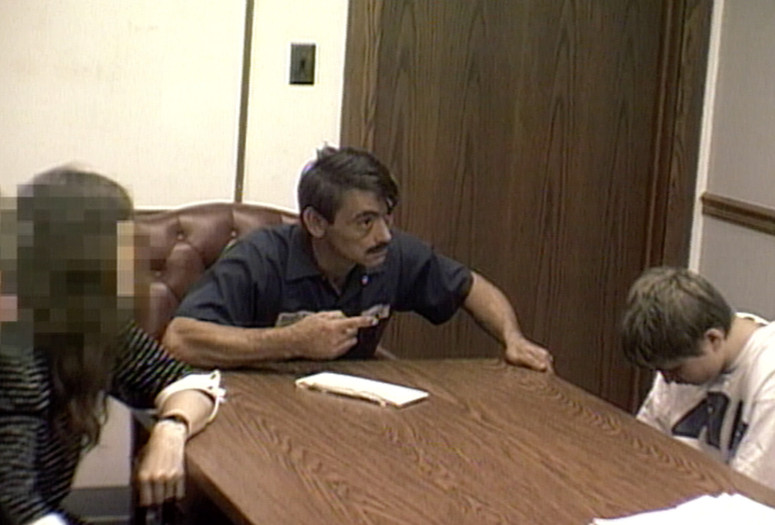 Under Lock and Key. 1993. USA. Directed by Beth B. With Nan Goldin, Robbie McCauley, Jerry Kearns. 30 min.
Speaking to the entrapment we feel when caught in the violence of being attacked—and that of the attacker himself, caught in the web of his own imagined powers and fears and eventual incarceration—Under Lock and Key exposes the perpetrators of violence by revealing their words and the words of their victims. The work creates a dialogue and intersection between the multiple characters as we enter into the experience of violence and the prisons that we live in due to our own experiences of abuse and pain. The film is composed of excerpts from the book In the Belly of the Beast, Jack Henry Abbott's searing reflection on life spent in prison; individuals speaking to their undisclosed attackers; and actor Clark Gregg reciting excerpts from an interview with serial killer Ted Bundy.
Voices Unheard. 1998. USA. Directed by Beth B. In English. 58 min.
In this disturbing documentary about juvenile sex offenders, Beth B uses interviews with the offenders and with officials who work with them (on the subjects of sex, abuse, family, and the legacy of abuse) to dismantle taboos. Exploring the challenges of integrating these youths back into society, she films a group that brings offenders and their victims face to face so they can try to reunite and understand what they did and how the act affected their victims. For the victims, forgiveness is probably the hardest way out from trauma.