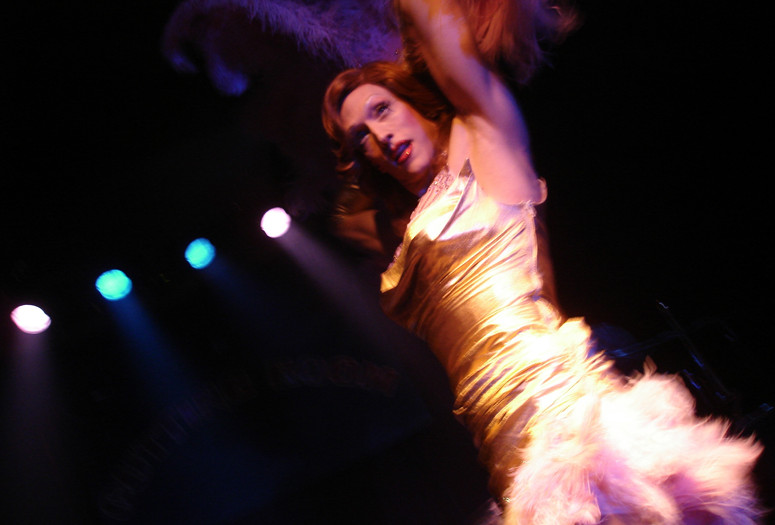 High Heel Nights. 1994. USA. Written and directed by Beth B. With Keith Levy and Mikel Gorski. 11 min.
Intimate portraits of gay artists and drag performers talking about gender, identity, and all the fine lines around them. The film is an important reminder that, for us today, drag-queen performances are accepted in the mainstream, but there was a time when it was strictly underground.
Exposed. 2013. USA. Written and directed by Beth B. With James "Tigger" Ferguson, Mat Fraser, Dirty Martini, James Habacker, Bunny Love, Rose Wood, World Famous Bob, Julie Atlas Muz. In English. 77 min.
Beth B takes us into the 21st-century underground and reveals a secret world where cutting-edge performers are taking hold of a taboo art form, burlesque, and driving it to extremes that most people have never seen. Operating on the far edge of burlesque, these performers combine politics and physical comedy to question the very concept of "normal." Through them, we get to examine our own inhibitions as a liberation of the body...and the mind.