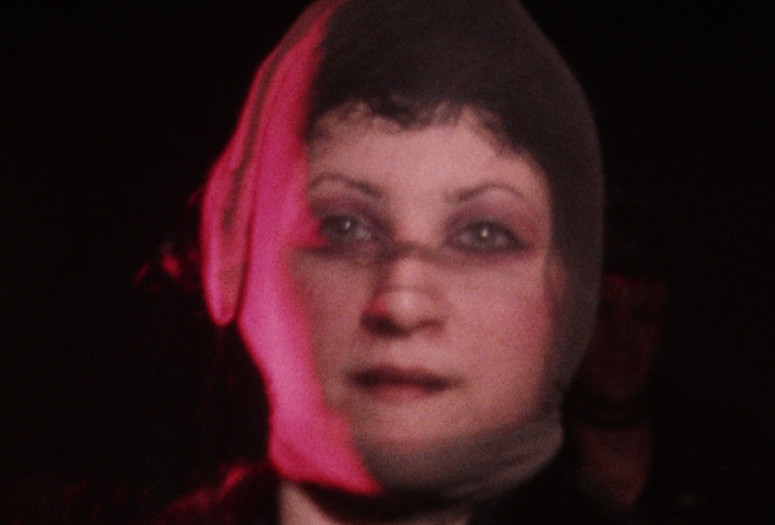 Letters to Dad. 1979. USA. Written and directed by Beth B and Scott B. With John Ahearn, Ida Applebroog, Beth B. 11 min.
A contemplation on patriarchy and death through the lens of the followers of the People's Temple who, led by American cult-leader Jim Jones, committed mass suicide in 1979.
The Offenders. 1980. USA. Written and directed by Beth B, Scott B. With Adele Bertel, Bill Rice, John Lurie. 2K digital restoration by The Museum of Modern Art. Funding provided by The Celeste Bartos Fund for Film Preservation. Lab work by Gamma Ray Digital. 100 min.
From the late 1970s through the early '80s, the Bs were the most illustrious punk couple on the Downtown New York 8mm filmmaking scene. Their no-budget, DIY works confronted disturbingly prescient themes of social instability, the abuse of power, and terrorism. Described as "a savage satire of society's distortions," The Offenders was the Bs' first feature, an episodic melodrama centered on a daughter's kidnapping and her abusive, controlling father. Shot at Club 57 and other Lower East Side locations, the film featured a cast of 16, a cross-section of edgy young multimedia artists who made Downtown their home, including Diego Cortez, Laura Kennedy, Johnny O'Kane, Ann Magnuson; the musicians Lydia Lunch, Evan Lurie, Pat Place, and Kristian Hoffman; the performance artists Judy Nylon and Gerard Hovagimyan; the photographer Marcia Resnick; and the art critic Edit deAk. The film's serialized production, which relied on the profits from work-in-progress screenings at Max's Kansas City to pay for another week of shooting, was recognized as an innovative crowdfunding effort of its time.