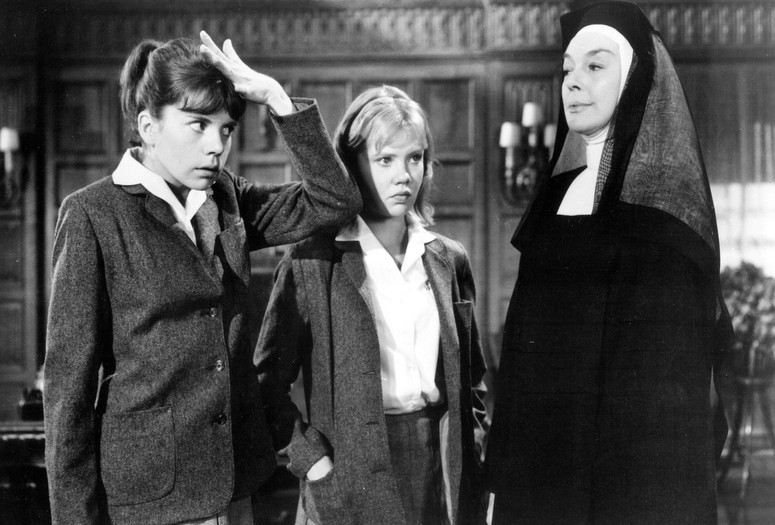 Windy Day. 1968. USA. Directed by John and Faith Hubley. 9 min.
Two little girls (the voices of the filmmakers daughters, Georgia and Emily) take on marriage, babies, love, and death as they let their vivid imaginations roam while playing in their backyard. Preserved with support from NYWIFT's Women's Film Preservation Fund.
The Trouble with Angels. 1966. USA. Directed by Ida Lupino. 112 min.
Screenplay by Blanche Hanalis. With Haley Mills, Rosalind Russell, Binnie Barnes. A comedy about two spirited girls attending a Catholic school run by nuns, including Rosalind Russell's superb Mother Superior. Lupino's last theatrical directorial effort shows her ease and skill with comedy, melodrama, and pop culture.