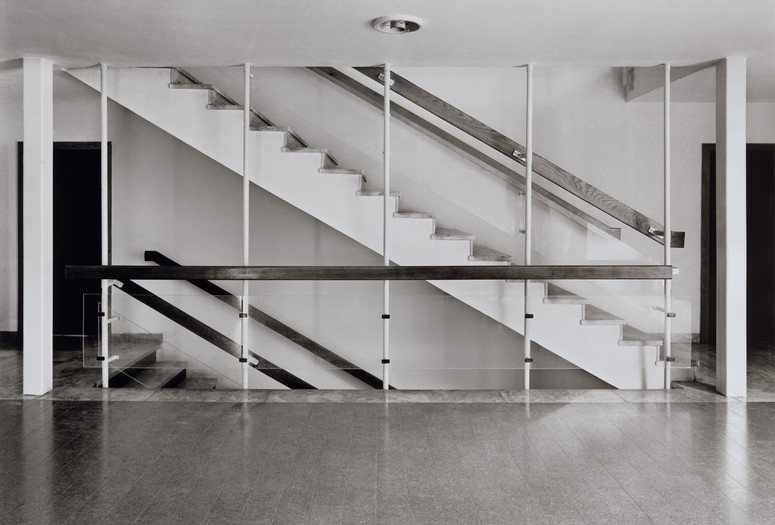 The summit convenes professors, practitioners, designers, curriculum developers, and studio coordinators from architecture schools in the United States and Canada to share ideas about the challenges of teaching architecture design in the face of the climate crisis, and methods for addressing issues like resource degradation, environmental racism, and circular economy practices in the studio setting.
This session begins with opening remarks from Carson Chan, the Ambasz Institute's director, followed by a panel presentation led by speakers Charlotte Malterre-Barthes, Felix Heisel, and Elisa Iturbe, who will speak on the need to foreground climate, ecology, and environmental justice in architecture studios. There will be a Q&A discussion at the end of the panel.
Please note: This closed event is intended for faculty and staff who organize and assign design studios, not for students. The summit will be recorded but will not be made public. Those who are not able to attend may request a link to view the session.


Introduction
Carson Chan, Director, Emilio Ambasz Institute for the Joint Study of the Built and Natural Environment
Speakers
Charlotte Malterre-Barthes, architect, urban designer, and Assistant Professor, Architectural and Urban Design, Swiss Federal Institute of Technology Lausanne (EPFL)
Elisa Iturbe, Assistant Professor, Cooper Union
Felix Heisel, architect and Assistant Professor, Department of Architecture, and Director, Circular Construction Lab, Cornell University College of Architecture, Art, and Planning
Q&A session
Moderated by Carson Chan


About the participants
Charlotte Malterre-Barthes is an architect, urban designer, and assistant professor of architectural and urban design at the Swiss Federal Institute of Technology Lausanne (EPFL). Previously an assistant professor at the Harvard Graduate School of Design, Malterre-Barthes's interests are related to urgent aspects of contemporary urbanization, material extraction and climate emergency, and how struggling communities can gain greater access to resources, better governance, and ecological/social justice. In 2021, she started the initiative A Global Moratorium on New Construction, interrogating current protocols of development. Malterre-Barthes earned a doctoral degree from the Swiss Federal Institute of Technology in Zurich—on the political economy of commodities on the built environment—while directing there the MAS Urban Design. She is the coauthor of the prize-winning books Migrant Marseille: Architectures of Social Segregation and Urban Inclusivity (2020), Some Haunted Spaces in Singapore (2018), and Housing Cairo: The Informal Response (2016), among others. Malterre-Barthes is a founding member of the Parity Group and of the Parity Front, activist networks dedicated to improving gender equality and diversity in architecture.
Elisa Iturbe is an assistant professor at the Cooper Union. Her research and writing is currently focused on the relationship between energy, power, and form. Iturbe also teaches courses on fossil capitalism and carbon modernity at the Yale School of Architecture and at Cornell AAP. At Yale, she also served as the coordinator of the dual-degree program between the School of Architecture and the School of the Environment. Her writings have been published in AA Files, Log, Perspecta, New York Review of Architecture, and Antagonismos. She guest-edited Log issue 47, titled "Overcoming Carbon Form," and cowrote a book with Peter Eisenman titled Lateness. Iturbe is also cofounder of Outside Development, a design and research practice.
Felix Heisel is an architect and academic working toward the systematic redesign of the built environment as a material depot of endless use and reconfiguration. He is an assistant professor at the Department of Architecture and directs the Circular Construction Lab at Cornell University's College of Architecture, Art, and Planning. Heisel is also partner at 2hs architects and engineers, Germany, an office specializing in the development of circular prototypologies. He has received various awards for his work and has published numerous books and articles on the topic, including Urban Mining und kreislaufgerechtes Bauen (2021, with Hebel), Cultivated Building Materials (2017, with Hebel), Lessons of Informality (2016, with Kifle), and Building from Waste (2014, with Hebel and Wisniewska). Heisel graduated from the Berlin University of the Arts and has been teaching and researching at universities around the world, including the Berlage Institute; the Ethiopian Institute of Architecture, Building Construction, and City Development; ETH Zürich; Future Cities Laboratory Singapore; and Harvard GSD.
This series was made possible through a generous gift from Emilio Ambasz. The Emilio Ambasz Institute for the Joint Study of the Built and the Natural Environment is a platform for fostering dialogue, promoting conversation, and facilitating research about the relationship between the built and natural environment, with the aim of making the interaction between architecture and ecology visible and accessible to the wider public while highlighting the urgent need for an ecological recalibration.