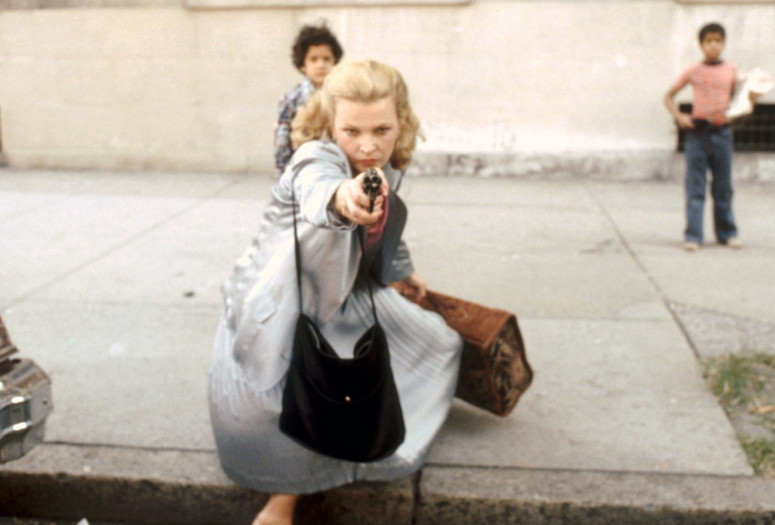 I first saw Gloria in the early 1990s, likely in a Cassavetes series at the Wexner Center in Columbus, Ohio. I mostly remembered the performances of Gena Rowlands and the little boy, Phil ("I'm the man"). When I watched the film again more recently, I was awed by the long helicopter shot at night over the East River, taking in the lit-up bridges and the iconic skyline. An atrocity is committed early in the plot, and very quickly Gloria is on the run from the mob, reluctantly taking the little boy with her. She heads to my Washington Heights neighborhood, my block, my corner, and ultimately inside the building where I live. Gritty as it was in 1980, upper Manhattan is still completely recognizable four decades later.
I made Hell Notes in 1990, after meeting filmmaker Jennifer Montgomery, and being introduced by her to Super-8. She loaned me her camera, helped with the shooting, and later let me use her editing equipment. I made the film initially to elaborate on my interest in the Freudian interpretation of money (money = shit), but Hell Notes soon developed into a love letter to New York City, my newfound home after moving to the US from Canada. Most of the well-known sites are unchanged: the Federal Reserve, the bathrooms of the NYPL, the ubiquitous bedrock in Central Park, Saint John the Divine. Hell Notes shares with Gloria a granular quality, though I did end up with some rather beautiful shots of the Twin Towers and the Word Financial Center, sites I later grew accustomed to visiting after I had a baby, and was living across the river in Hoboken. A ferry would drop us near the WFC; there was the pleasure of the boat ride, a playground, ice cream. –Moyra Davey
Hell Notes. 1990/2017. USA. Directed by Moyra Davey. With Davey, Jennifer Montgomery, Jason Simon. DCP from Super 8mm. 26 min.
Gloria. 1980. USA. Directed by John Cassavetes. With Gena Rowlands, John Adames, Buck Henry, Julie Carmen. 35mm. 123 min.