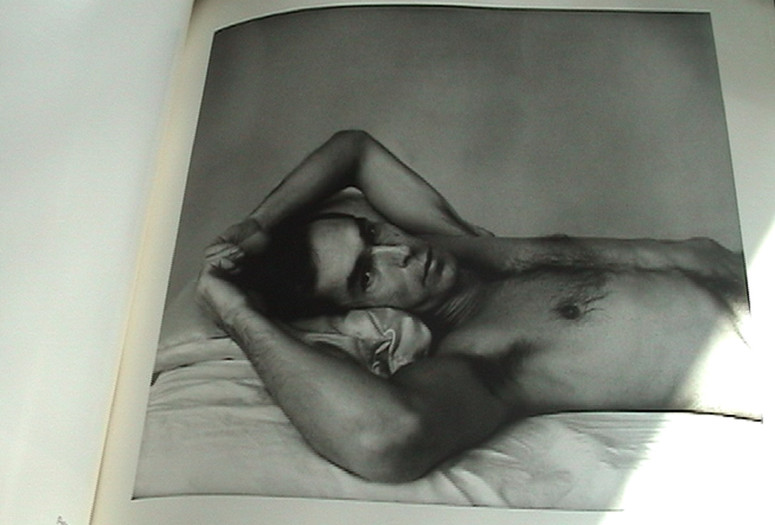 Salters Cottages. 1981. USA. Directed by Gary Schneider. DCP from 16mm. 15 min. With John Erdman, Peter Hujar, Suzanne Joelson, Gary Stephan.
Hujar/Palermo. 2010. USA. Directed by Moyra Davey. DCP. 4 min.
My Necropolis. 2009. USA/France. Directed by Moyra Davey. With Davey, Ulrike Muller, Gregg Bordowitz, Kate Eichhorn, Rebecca Quaytman, Jason Simon, Barney Simon-Davey, Alison Strayer, Rachel Zolf. DCP. 32 min.
My Saints. 2014. USA/Canada. Directed by Moyra Davey. With Davey, Karolina Krassouli, Barney Simon-Davey, Pradeep Dalal, Leo Portelance, Eva Portelance, Hannah Jenkins, Caitlin Jenkins, Emma Davey, Angela Beallor, Jason Simon, Gregg Bordowitz, Alison Strayer, Jake Wright. DCP. 30 min.
Program 81 min.
In the essay "The Wet and the Dry," Moyra Davey writes that the "Paris of the mind is preferable to the real thing." While her work often studies forms of interiority, two early videos radiate outwards to fellow artists and family tasked with responding to passages from Jean Genet (in My Saints) and Walter Benjamin (in My Necropolis) on camera. The resulting call and response is peppered with bite-sized melodramas and oblique humor, like a detailed discussion of Benjamin's fixation on clocks paired with images of writers' gravestones across Paris (whose occupants' use for a timepiece has presumably long lapsed). A collective reading allows Davey to confront the paradoxes and rigors of interpretation and authorship while seizing on the spontaneous pleasure of exchange. Opening the screening program, Davey has paired Hujar/Palermo, her meditative evocation of Peter Hujar through photobook pages, with Gary Schneider's delightfully voyeuristic record of a 1981 Long Island summer in the photographer's company. The reverie of Salters Cottages hinges on windows, which fragment the image while creating their own duality—two favored aesthetic strategies for Davey.