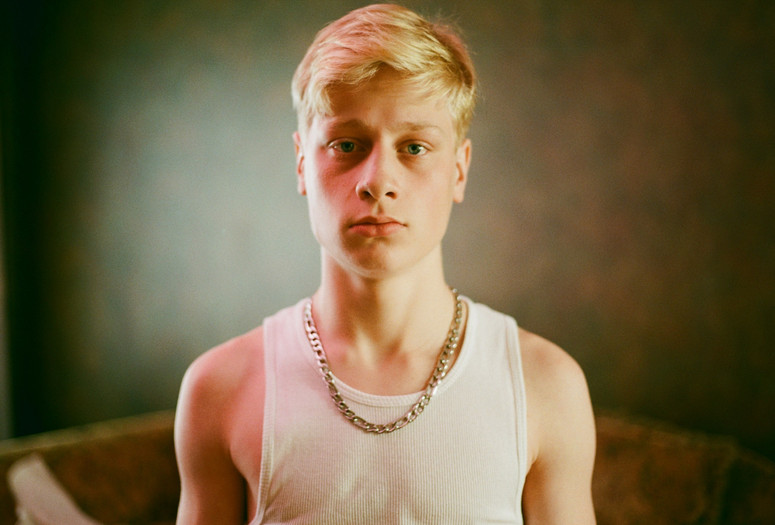 Moyra Davey began writing and filming Fifty Minutes after feeling boxed in by her practice of photography. After years of avoiding the human figure in her work, she found herself increasingly removed from the live subject, and at an impasse. This work, her first effort with the moving image since the early 1990s, represented an effort to "make a video that would take root in words." Here, her words focus largely on the stiff relationship with her analyst, who she visits for years before an ever-lengthening commute and the challenges of being a new mother push the already-strained relationship to its end. We see the artist pacing her apartment while reciting the film's script, an embodied motif which would later become a hallmark of her filmic practice.
When I first met Davey, we had both recently watched Xavier Dolan's film Mommy, and I remember discussing Dolan's emotive—and extensive—use of musical interludes in his films. I was often captivated by the song selections and their cathartic illustrations (some work better than others), but also felt insecure about my sentimental taste and assumed she, someone who actually makes films, would find them indulgent or too easy. Mommy is sort of like watching a therapy session, if the recounted details of life were actually playing out in the world. Anne Dorval delivers an irrepressible performance of a single mother reattempting to bring up her formerly state-fostered adolescent son, who has the personality of an atomic bomb and probably a diagnosable mental condition (or two). I'm charmed by Dolan's continual commitment to the twangy French Canadian accents in his characters, and I think of Moyra Davey's (herself Québecois) reticent disclosures toward that diction in her recent film i confess (2019). Witnessing the explosive, exhausting character conflict in Mommy, of a child so impossibly difficult that he could seemingly only be loved by a mother, my mind also goes to Moyra's film Hemlock Forest (2016), which focuses squarely on maternal longing and its stirring ambivalences. –Nicolas Linnert
Fifty Minutes. 2006. USA. Directed by Moyra Davey. With Davey, Jason Simon, Barney Simon-Davey. DCP. 50 min.
Mommy. 2014. Canada. Directed by Xavier Dolan. With Anne Dorval, Antoine Olivier Pilon, Suzanne Clément, Patrick Huard. In French; English subtitles. DCP. 140 min.