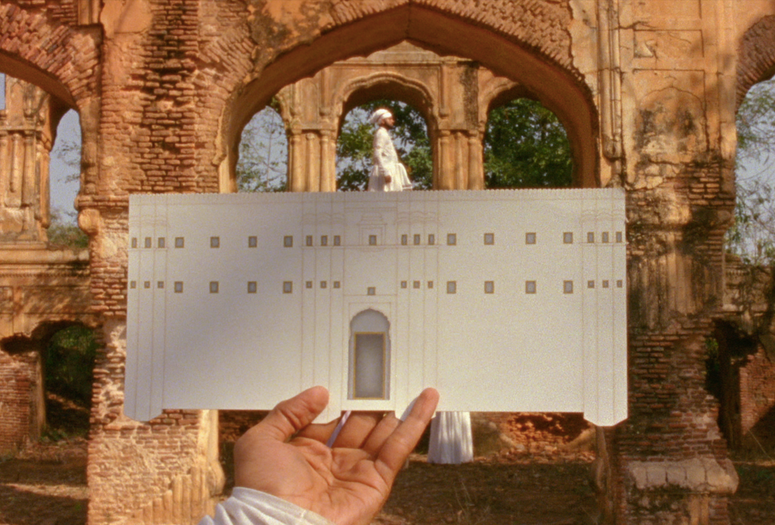 Nainsukh. 2010. India. Directed by Amit Dutta. Produced by Museum Rietberg Zurich and Eberhard Fischer. In Kangri, Dogri; English subtitles. 82 min.
Experimental filmmaker Amit Dutta is a singular presence in Indian cinema. Persistently reflecting on the cinematic form, he places more weight on the making of meanings than on the meanings conveyed. Through a series of works that examine a range of artistic disciplines, he explores new insights for the film medium. This debut feature, shot on 16mm film, is an imagined biopic of Nainsukh, an 18th-century miniature painter from the Himalayan Kangra Valley. Taking inspiration from that age-old visual form, which privileges traditional Indian epistemological perspectives over visual and temporal realism, Dutta creates an unparalleled piece of cinema with a unique approach to image, depth, space, time, and storytelling.
Drawn From Dreams. 2019. India. Directed by Amit Dutta. Produced by Eberhard Fischer. No dialogue. 8 min.
A tiny 3.5 × 2.5″ 18th-century booklet of paintings that records dreams of omens was found in Nainsukh's family ateliers. Dutta brings these pages alive by creating an imaginative work of animation accompanied by a playful audio track involving mechanical and animal sounds.
Pushpendra Singh, director of The Honour Keeper (2014) and The Shepherdess and the Seven Songs (2020) who has worked on several films by Amit Dutta including Nainsukh (2010), will introduce the September 23 screening.