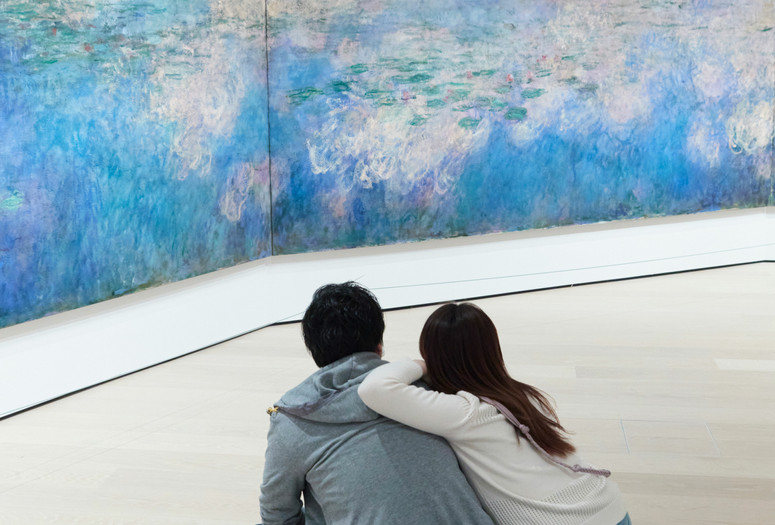 El MoMA permanece abierto hasta tarde el primer viernes de cada mes; la entrada es gratuita solo para los neoyorquinos. Nuestras galerías cambian constantemente para compartir nuevos artistas e ideas. Queremos que seas parte de todas estas actividades.


Únete a nosotros para esta especial velada mensual para todas las edades donde celebramos el arte y la ciudad que amamos. Disfruta de la música de los DJ de The Lot Radio, toma una cerveza o un cóctel en nuestro pop up bar. Renueva tu mente visitando las galerías, explora tu lado creativo con sesiones de dibujo y diviértete viendo una película en las salas de cine. Nuestras tiendas y la cafetería también estarán abiertas; podrás comer algo en el maravilloso Café 2, tomar algo en el espectacular The Modern o comprar objetos de diseño únicos en la impactante MoMA Design Store.
De 4:00 p.m. a 8:00 p.m., los boletos son gratuitos para los residentes de la ciudad de Nueva York, pero deben reservarse con anticipación (hasta dos adultos), están sujetos a disponibilidad y la presentación de la prueba de residencia. Para cada evento, lanzaremos boletos con una semana de anticipación; regístrate a continuación para recibir un recordatorio y así obtener los primeros lugares. Los boletos de cine para el mismo día también son gratuitos para los residentes de la ciudad de Nueva York (están disponibles en el lugar después de las 4:00 p.m).
También se encuentran disponibles las entradas para visitantes que vivan más allá de los cinco distritos, miembros del MoMA y afiliados. Miembros no tienen que reservar entradas antes de visitar.
Ingresa por nuestra entrada principal, en 11 West 53rd Street, cerca de la Sexta Avenida (Sixth Avenue), junto a la tienda del museo. Los boletos UNIQLO NYC Nights permiten la entrada a todas las galerías y exposiciones del museo.
Obtenga más información sobre nuestras políticas y esté atento a las actualizaciones.
Lo Moderno es el cambio
UNIQLO es el orgulloso socio del MoMA de #ArtForAll.

El patrocinio de UNIQLO de "NYC Nights at MoMA" refleja su compromiso con el diseño y con hacer posible que el arte sea más accesible para personas de todo el mundo.