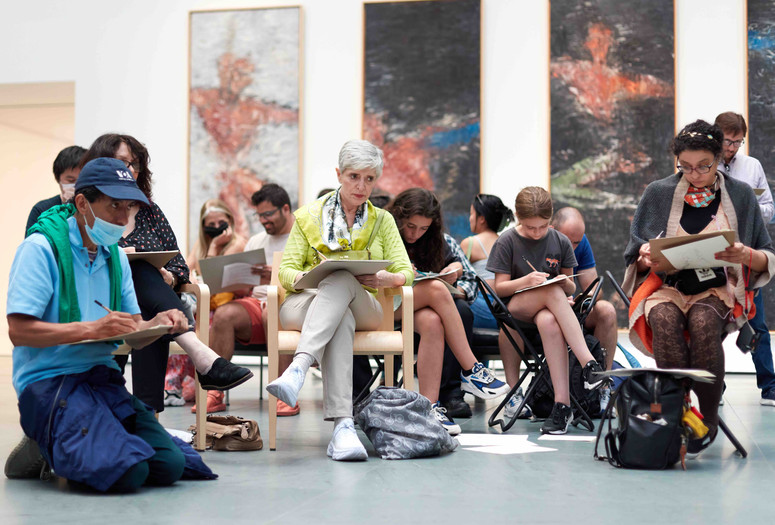 Our July Drop-in Drawing program is facilitated by cartoonist Kit Fraser, and takes place in the Touching the Void gallery. Meet in gallery 413 on the fourth floor.
Kit Fraser (she/her) is a cartoonist and illustrator living and drawing in New York's Hudson Valley. Her work can be seen in the New Yorker, The Nib, and various online and in-print publications and anthologies. She holds a MFA from California College of the Arts and has taught art and storytelling in schools and local libraries.
Explore artworks through drawing in relaxed drop-in sessions for all ages. Materials and seating are provided. Drop-in Drawing is free with admission and open to all, with no experience or ability required. Drop-in Drawing is facilitated by MoMA staff and guest artists and takes place in different galleries each month. For information, contact [email protected].
Volkswagen of America is proud to be MoMA's lead partner of education.

Generous support for Adult and Academic Programs is provided by the Agnes Gund Education Endowment Fund for Public Programs, The Junior Associates of The Museum of Modern Art Endowment for Educational Programs, the Jeanne Thayer Young Scholars Fund, and Christina R. Davis. Additional support is provided by the Annual Education Fund.