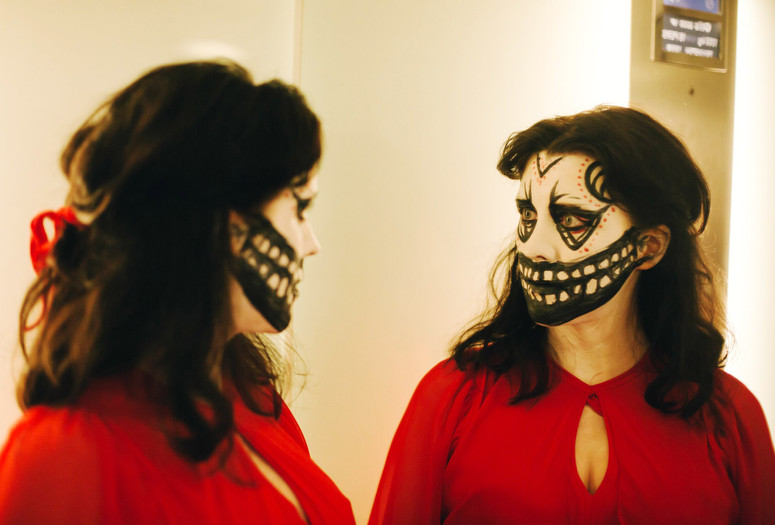 Prevenge. 2016. Great Britain. Written and directed by Alice Lowe. With Alice Lowe, Kate Dickie, Kayvan Novak, Jo Hartley, Gemma Whelan, Tom Davis, Dan Renton Skinner, Mike Wozniak, Tom Meeten. 87 min.
There's never been a pregnancy film like Prevenge. During her real-life pregnancy, Alice Lowe (Sightseers) wrote, directed, and starred in this story about an in-utero baby that drives its mother to kill those responsible for her husband's death. Lowe adeptly translates the psychosis of becoming a mother and the industry of being pregnant into a violent representation of a child truly taking over your life. Made as a working-through of her own experiences and as a response to the reduction in opportunities women face after having a baby, Prevenge is a truly original, blackly comic horror film that deals with the fear of what happens when your body is no longer truly your own.
This Is Our Home. 2021. USA. Written and directed by A. K. Espada. 13 min.
When a bleeding-heart vegan and her pragmatic roommate's rodent infestation intensifies, they find themselves at odds regarding methods that are inhumane yet effective.