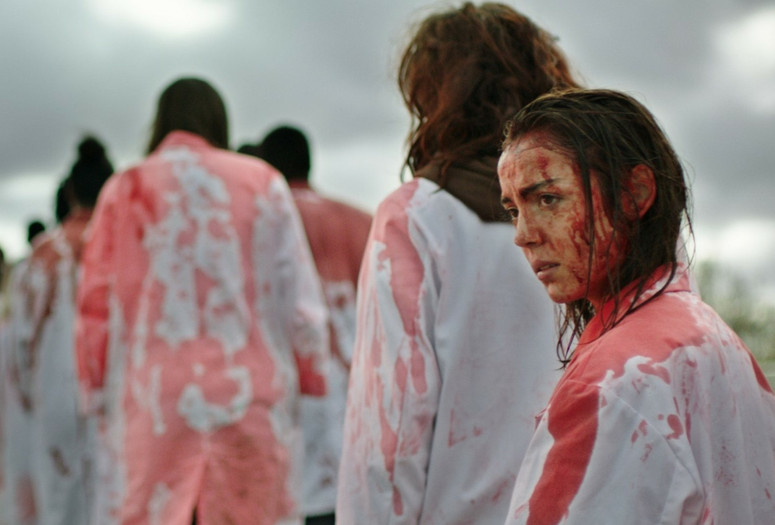 Grave (Raw). 2016. France/Belgium. Written and directed by Julia Ducournau. With Garance Marillier, Ella Rumpf and Laurent Lucas. In French; English subtitles. 99 min.
Julia Ducournau's debut feature is the coming-of-age story of a young woman, Justine, whose self-discovery is on visceral display. Coming from a family of vegetarian veterinarians, Justine's life seems pretty much set, until she eats a rabbit kidney during her vet-school hazing ritual. That first taste sends her on a carnal and carnivorous journey to satiate a desire for meat that goes from consuming raw chicken to a world of cannibalism. Ducournau challenges the perception of bodies—particularly women's bodies—and consumption, teasing out primal desires inherent to humanity. Similar to the New French Extremity films of the aughts, Raw is a corporeal exploration of self, sex, and how our bodies exist within the world…and for whom.
Deep Tissue. 2019. USA. Written and directed by Meredith Alloway. With Peter Vack and Meredith Alloway. 9 min.
A girl orders a special massage.