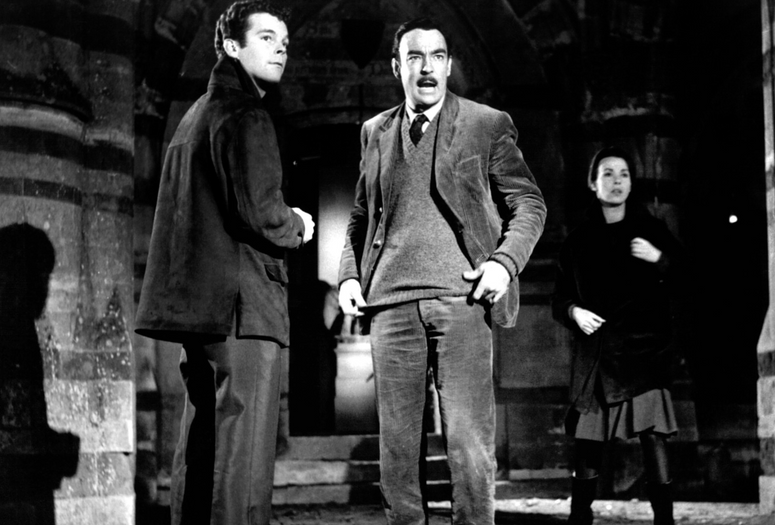 The Haunting. 1961. UK. Directed by Robert Wise. Screenplay by Nelson Gidding, based on novel The Haunting of Hill House by Shirley Jackson. With Julie Harris, Claire Bloom, Richard Johnson, Russ Tamblyn. 35mm. 114 min.
In Robert Wise's adaptation of Shirley Jackson's The Haunting of Hill House, we see the horrors that arise when a house is born bad. Immediately after being built by Hugh Crain for his wife, Hill House began its violent history of psychological manipulation and murder. Many years later, when paranormal researcher Dr. Markway invites a group to investigate the mysterious home, bizarre occurrences begin to affect them each in the most personal ways. Eleanor "Nell" Lance, in particular, has a strangely natural connection to Hill House, and she soon becomes utterly consumed by its past. In what she thought would be the first moment of true freedom in her life, Hill House lures her back into the role of domestic caretaker… forever.
Celebrated as one of the most frightening films in cinema, The Haunting 's use of camera angles, soundscapes, and special effects make you believe that the architecture is breathing, watching, and very much alive. It's a foundational work that explores the intertwined relationship between home, domesticity, fate, and a woman's life.