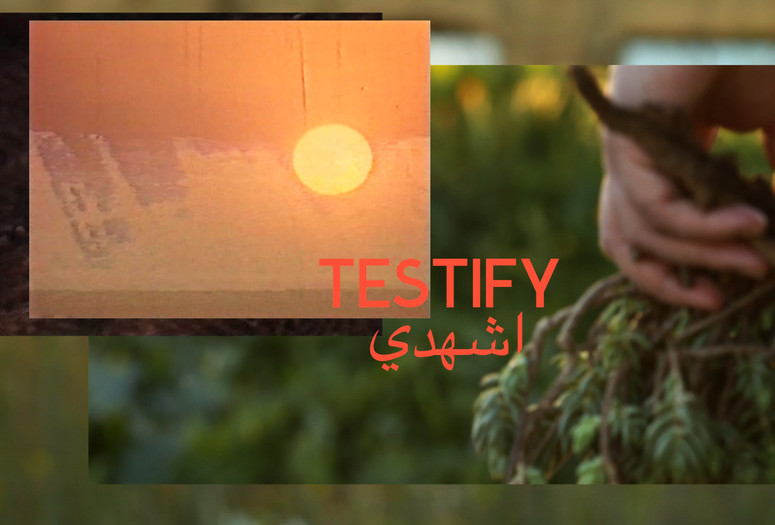 Basel Abbas and Ruanne Abou-Rahme are known for research-driven work in video, performance, installation, and writing. Based between New York and Ramallah, they consider voices, images, and political movements on the fringe—from writer and political revolutionary Victor Serge to Palestinian outlaw Abu-Jildeh—using their research to unearth underrepresented histories. With a signature editing style, attention to sound, and keen poetic sense, they combine found and self-authored footage to articulate a digitally mediated experience of crisis in the wake of colonialism.
For this Modern Mondays screening, Abbas and Abou-Rahme present a selection of recent single-channel audiovisual work. This special evening is presented on the occasion of the artist's commission for the Kravis Studio, May amnesia never kiss us on the mouth, which was co-commissioned by MoMA and the Dia Art Foundation.
Only the Beloved Keeps Our Secrets. 2016. 10 min.
And Yet My Mask Is Powerful Pt. 1. 2016–18. 8 min.
At Those Terrifying Frontiers Where the Existence and Disappearance of People Fade into Each Other. 2019. 11 min.