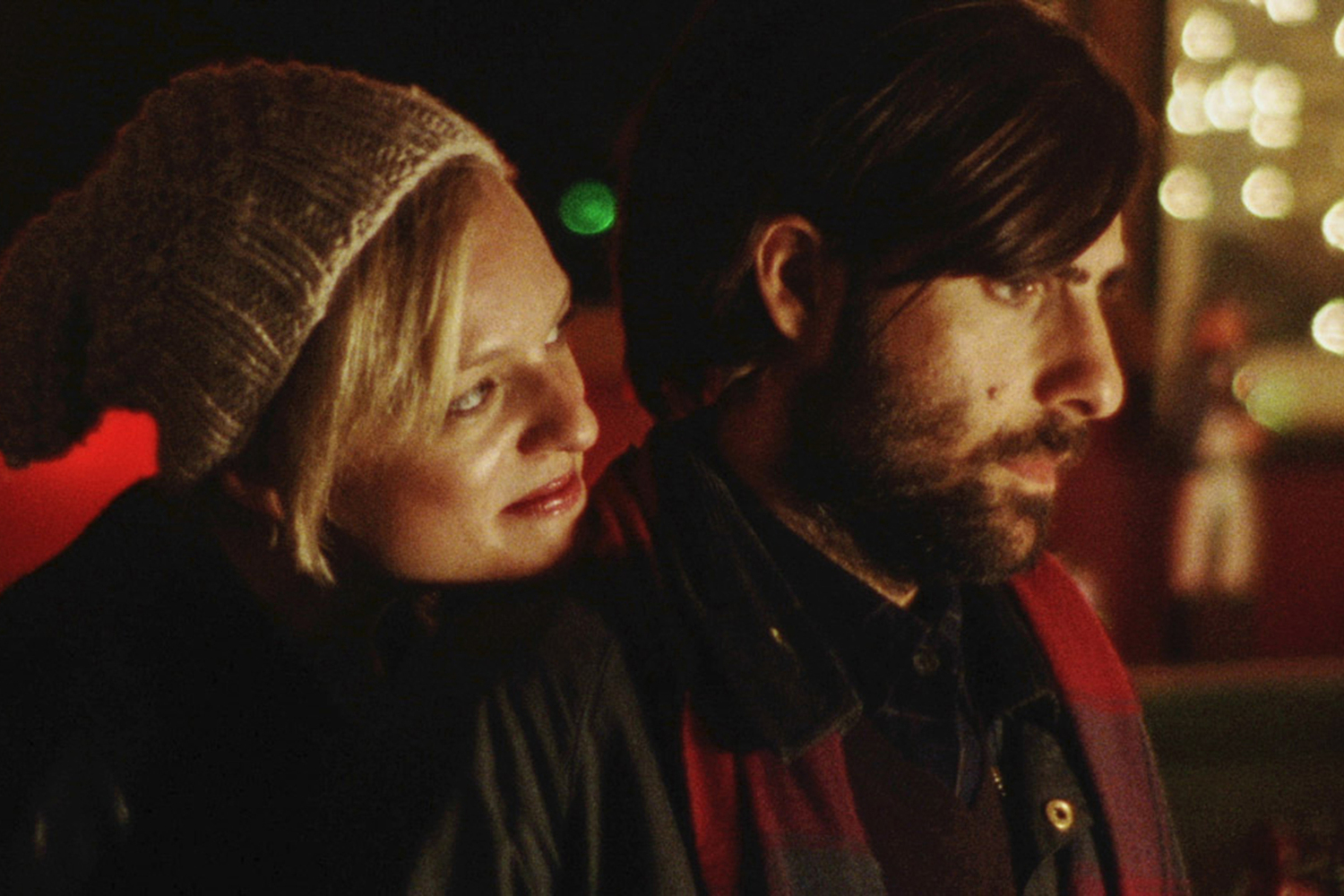 Join MoMA PopRally as we celebrate The Contenders 2014 with a special screening of Alex Ross Perry's Listen Up Philip, starring Jason Schwartzman and Elisabeth Moss. After the screening, Perry and Moss participate in a conversation with Josh Siegel, Curator, MoMA Department of Film, followed by a reception featuring DJ Le Chev.
Perry's breakthrough success, an acidic comedy about the petty jealousies and spiteful rivalries of the New York literary set, features a never-better Schwartzman as Philip Lewis Friedman, the insufferably needy and superior would-be second novelist; the ever-brilliant Moss as his long-suffering girlfriend Ashley Kane, who wrests herself from his overweening ambitions to pursue a successful photography career of her own; and Jonathan Pryce as Ike Zimmerman, the midcentury modernist Jewish author—and Philip's idol and foil—who represents the path perilously taken. "Words do more than hurt," Manohla Dargis writes in The New York Times, "they also slash and burn in this sharp, dyspeptic, sometimes gaspingly funny exploration of art and life, men and women, being and nonbeing, and the power and limits of language." Courtesy of Tribeca Film. 108 min.
For the annual Contenders series, MoMA's Department of Film combs through major studio releases and the top film festivals in the world, selecting influential, innovative films made in the past 12 months that we believe will stand the test of time.
Tickets ($15) are available online
Please Note: This event is part of the PopRally program and regular film ticketing policies do not apply. There will be no additional tickets released for this special screening. You must be 21 or older to attend this event.
PopRally is a series of events at The Museum of Modern Art and MoMA PS1 that serve as a gateway for young and diverse audiences to engage with MoMA. Led by a cross-departmental committee of Museum staff, PopRally produces dynamic programs including artist collaborations, performances, film screenings, and digital content that encourage new and experimental ways of encountering modern and contemporary art.
This summer, join us for MoMA PopRally × New York, a creative journey across New York City. From Staten Island to the Bronx, we're heading to each of the five boroughs with artist collaborations, performance, music, food, film, and more. MoMA PopRally × New York kicks off in Queens and continues into the summer and fall with events in Staten Island, the Bronx, and Brooklyn. In October, the series culminates in Manhattan with MoMA's reopening and an interactive exploration of our new home. You'll be invited to a first look at the new MoMA, our expanded galleries, and the reimagined display of our collection—as always, PopRally style.
Special thanks to Sud de France wines: Jaja de Jau. Beer for this even has been provided by Brooklyn Brewery.