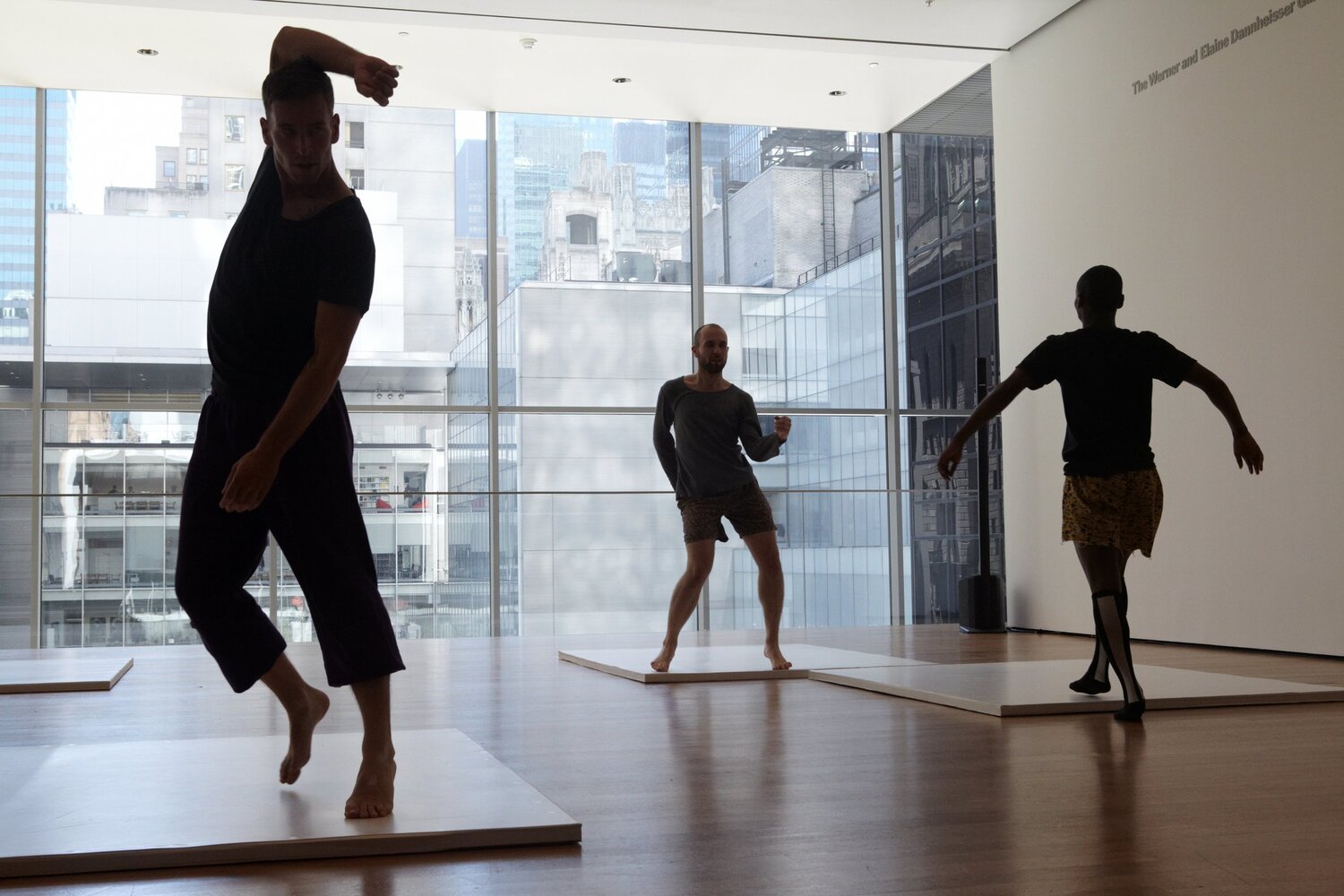 The Performance Program is part of MoMA's increased focus on the historical as well as the contemporary practice of performance-based art. The ongoing series brings documentation and reenactments of historic performances, thematic group exhibitions, solo presentations, and original performance works to various locations throughout the Museum.
In one step are a thousand animals is the title Trajal Harrell (American, b. 1973) has given his two-year Annenberg Research Commission Residency project. One of the most prominent choreographers and dancers of his generation, Harrell confronts the history, construction, and interpretation of modern, postmodern, and contemporary dance.
In one step are a thousand animals includes an in-depth exploration of the history of butoh, a Japanese dance form created in part to resist the conservatism permeating postwar choreography, and the life and work of Japanese choreographer Tatsumi Hijikata (1928–86), a butoh pioneer.
For this second program in his residency, Harrell engages in a conversation with Eiko Otake, Japanese choreographer and dancer, who works primarily with her partner Koma. Both Eiko and Koma have studied with Kazu Ohno and Hijikata, and moved to New York in the 70s, developing their own choreographic practice. Trajal Harrell and Eiko & Koma were part of the performance series Performing Histories: Live Artworks Examining the Past, in connection with the 2012 MoMA exhibition Tokyo: The New Avant-Garde 1945–1970. Eiko & Koma participated with The Caravan Project, while Trajal Harrell presented the performance Used Abused and Hung Out to Dry, his first investigation of Hijikata's work and the aesthetic possibilities of butoh. Together with Sam Miller, the President of the Lower Manhattan Cultural Council, the Harrell and Otake, in their first public conversation, will talk about the artistic legacy of avant-garde dance forms in 1960s Tokyo, Eiko's integral participation in that scene, Harrell's research on butoh, and the parallel aesthetic threads in their work.
Tickets ($12 adult, $10 senior, $8 student, $5 member guest, free for members) are available online or at the lobby information desk.
This program is presented as part of the American Realness festival.