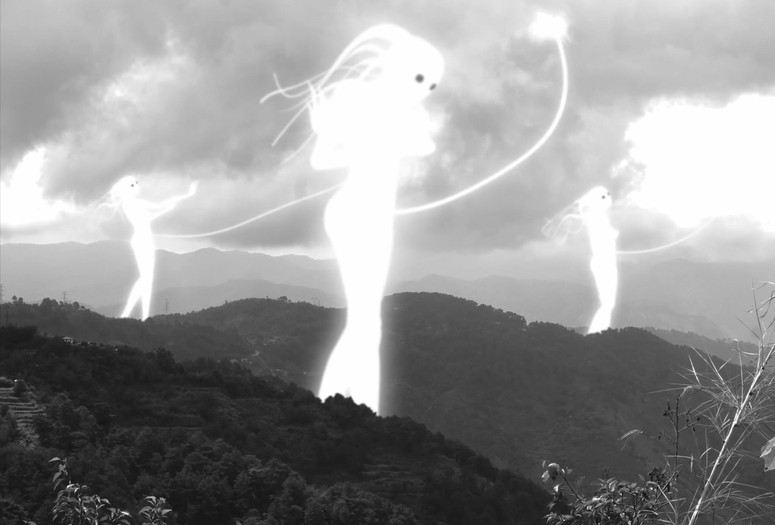 Merapi. 2021. Indonesia/Canada. Directed by Malena Szlam. 8 min
Energy Charge. 1975. USA. Directed by Ana Mendieta. 1 min
Tomorrow Is a Water Palace. 2022. Belgium. Directed Juanita Onzaga. 15 min
Umbilical Cord to Heaven. 2019. Philippines. Directed by Don Josephus Raphael Eblahan. 13 min
Drills. 2020. USA. Directed by Sarah Friedland. 17 min
Invisibles. 2022. Colombia. Directed by Esteban Garcia Garzon. 21 min
This collection of short films created over the last few years explores the fragility of our present moment with profound tenderness and bravery. Director Juanita Onzaga describes her experimental short as a work of "ancestral futurism," a term collapsing time and memory that could hold all of the films here. Exploring spirituality, oppression, and human connection with nature, these contemporary voices offer a guide to what it means to be alive now; to watch their films is to feel there might be a future.
Please note: this program contains strobing effects.
Program: 75 min