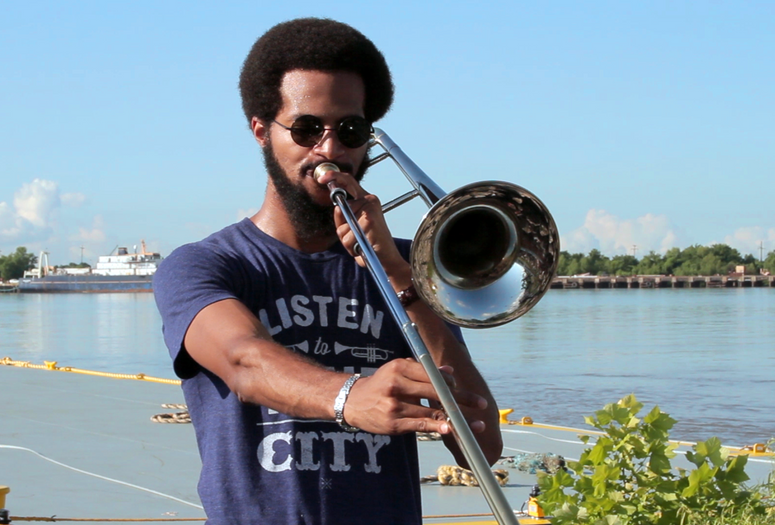 H-E-L-L-O. 2014. USA. 11 min.
Pilgrim. 2016. USA. 11 min.
Crow Requiem. 2015. USA. 11 min.
Songs for Earth and Folk. 2013. USA. With music by the Eternals. 11 min.
Lessons in Semaphore. 2013. USA. 4 min.
Interdisciplinary artist Cauleen Smith works across film, video, sculpture, installation, and textiles. This selection of her short films highlights some persistent themes in her work, including Black identity and futures, music, and revolutionary thinkers. And while much of her work is not expressly about environmentalism, it harnesses everything we need to move toward a livable planet: imagination, reflection and reckoning, and connecting with radical ancestors. A case in point is Smith's 2016 work Pilgrim, in which she documents her own pilgrimages to Alice Coltrane's California Ashram, LA's Watts Towers, and the Watervliet Shaker Community—all sites of radical thought and Black community. Smith's work invites the viewer to look backward and forward at once, and to dream about what could be. Films courtesy the artist.
Program: 45 min