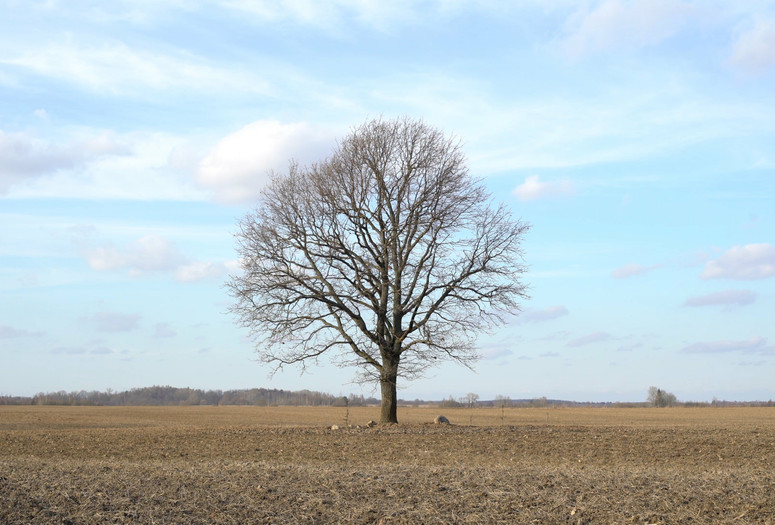 The Contemporary and Modern Art Perspectives (C-MAP) research groups periodically organize seminars that connect their broad research interests and enable members to think more deeply about how the Museum might best address a global view of modern and contemporary art.
Transversal Orientations Part II, this year's C-MAP seminar, has been conceived as a continuation of the conversations and possibilities raised in the 2021 seminar. Building on the ideas generated in Part I, which invoked transversalism's potential for envisioning alliances and surpassing oppositions, this year's seminar will further explore and annotate the transversal as a methodology for working between geographical borders and beyond disciplinary and epistemological siloes, while also acknowledging the challenges of such an approach in our fractured, solipsistic present.
What can we learn by looking and speaking across geographies, histories, and epistemes? What patterns, knowledges, currents, and recognitions emerge when we interweave regional concepts and metaphors? What emancipatory worldviews arise or collapse at these unexpected intersections and gatherings? And, finally, how can we utilize a transversal perspective amid our present-day reality, in which right-wing nationalist leaders have come to power, borders have been fortified, and dialogical exchange often seems to be insufficient or even unattainable?
A term that originates in the field of mathematical geometry, the transversal has nevertheless been taken up by thinkers to destabilize the ways in which relations are canonically accepted. As Rosi Braidotti and Matthew Fuller have recently argued, transversality "implies a desire in interdisciplinarity for knowledge and practices that are in some senses yet to be made proper."1 While aspiring towards the transformative potential of the transversal approach, this year's seminar will also take into account the lived limitations and violences of categorically closed designations.
This year's seminar will comprise four panels over two days. Each panel will feature a distinct pair of speakers from different regions and disciplines who will engage and acknowledge the limitations of transversalism in the historical present through issues of territory, colonial catastrophe, gender politics, and non-human ontologies.
Participants
Pamila Gupta
Daniel Lie
Sophio Medoidze
Nnenna Okore
Juno Salazar Parreñas
Isabel Sandoval
Diana Tamane
Daiara Tukano
The 2022 C-MAP Seminar is organized by Nancy Dantas, C-MAP Africa Fellow, Inga Lāce, C-MAP Central and Eastern Europe Fellow, Madeline Murphy Turner, Former Cisneros Institute Research Fellow for Latin America, and Wong Binghao, C-MAP Asia Fellow.
Seminar schedule
Wednesday, May 25, 9:00–10:10 a.m. EDT
Daniel Lie and Juno Salazar Parreñas: In Thick Co-Presence
Building on legacies of migration and queer studies, Daniel Lie's work demonstrates how abjection can be a tool of subversion and expansion. Their practice celebrates natural cycles of transformation and the many interdependent exchanges that structure ecosystems. A fundamental aspect of Lie's practice is their desire to develop works which decenter human agency and subjectivity. Working in collaboration with forces they term "other-than-human beings," such as bacteria, fungi, plants, animals, minerals, spirits, and ancestors, Lie creates site- and time-specific works that can be experienced through multisensory channels. By giving visibility to materials that morph, decay, and evolve, Lie's ecosystems highlight the intimate yet expansive coexistences among diverse beings, acknowledging our shared and continuous participation in the processes of living, dying, and decomposing.
Juno Salazar Parreñas is an assistant professor of science and technology studies and feminist, gender, and sexuality studies at Cornell University. She examines human-animal relations, environmental issues, and efforts to institutionalize justice. She is the author of Decolonizing Extinction: The Work of Care in Orangutan Rehabilitation (2018), which received the 2019 Michelle Rosaldo Prize from the Association for Feminist Anthropology and honorable mentions for the 2019 New Millennium Book Award and the 2019 Diana Forsythe Prize, both from the American Anthropological Association, and the 2020 Harry Benda Prize from the Association of Asian Studies.
Wednesday, May 25, 10:20–11:30 a.m. EDT
Daiara Tukano and Nnenna Okore: Cycles and Reclamations
Nnenna Okore is an artist-researcher-teacher who uses artistic practice, pedagogy, and social engagements to address ecological issues. She has been involved in numerous participatory art projects and exhibitions designed to produce dialogue, art making, and an awareness of current environmental issues. Working largely with eco-based materials, Okore uses food-based bioplastic materials to create delicate works of art that engender dialogue about waste reduction and sustainable practices in art making. Okore has a BA from the University of Nigeria, Nsukka, and an MA and MFA from the University of Iowa. She is a recipient of the 2012 Fulbright Scholar Award and Creative Victoria Award from Australia.
Daiara Hori Figueroa Sampaio - Duhigô, known as Daiara Tukano, of the Tukano Indigenous people – Yé'pá Mahsã, Eremiri Húusiro Parameri clan of the Upper Rio Negro in the Brazilian Amazon, was born in São Paulo. She is an artist, activist, educator, and communicator who graduated in visual arts and master in human rights from the University of Brasília. She researches the right to memory and truth of Indigenous peoples. From 2015 to 2021 she was the coordinator of Rádio Yandê, the first indigenous Internet-radio in Brazil. Recently, she won the 2021 PIPA Online Award, organized by the PIPA Institute, the most renowned Brazilian visual arts prize. She studies the culture, history, and traditional spirituality of its people together with their family. She lives in Brasília.
Register for day one of the seminar.
Thursday, May 26, 9:00–10:10 a.m. EDT
Pamila Gupta and Diana Tamane: (Im)possible Returns
Pamila Gupta is a professor at WiSER, University of Witwatersrand in Johannesburg, South Africa. She holds a PhD in anthropology from Columbia University. Her research and writing interests include Portuguese colonial and Jesuit missionary history in India; diasporas, islands, tourism, heritage, and design in the Indian Ocean; photography, tailoring, and visual cultures in East Africa; and architecture, infrastructure, and affect in South Africa. She is the author of two monographs: The Relic State: St. Francis Xavier and the Politics of Ritual in Portuguese India (2014) and Portuguese Decolonization in the Indian Ocean World: History and Ethnography (2019).
Diana Tamane (b. 1986, Latvia/Estonia). In the artist's works, family albums, documents, and private correspondence are transformed into catalysts, making it possible to reveal not only touching autobiographical stories but also apt portrayals of society and how a complex political history and presence intertwines with the needs and dreams of ordinary people. Tamane graduated from the Tartu Art College, the LUCA School of Arts, Brussels, and HISK post-academic program, Ghent. In 2020, with APE, she published Flower Smuggler, which has received the Authors Book Award at Les Rencontres d'Arles Book Awards and been shortlisted in the Paris-Photo Aperture Foundation PhotoBook Awards.
Thursday, May 26, 10:20-11:30 a.m. EDT
Isabel Sandoval and Sophio Medoidze: Rituals and Rapture
Sophio Medoidze is an artist, writer, and filmmaker based in London. Her work has been exhibited and screened worldwide, including at the OUTPOST gallery, Ermes Ermes, LUX, CAC Bretigny, Serpentine Cinema (Peckhamplex), Kunstmuseum Luzern, Tate Modern (upcoming), and others. She was a recipient of Tyneside cinema's Projections commissions and Feature Expanded development and Sub-ti awards for her latest film Let us flow! (ვიდინოთ!). A collection of Medoidze's short stories, Bastard Sun, will be published in 2022.
Recognized by the Criterion Collection as "one of the most exciting and multitalented filmmakers on the indie scene," Isabel Sandoval has made three dramatic features, including Señorita, Apparition and the Independent Spirit Award–nominated Lingua Franca. Her films have played at major international festivals like Venice, Locarno, London, and Busan. She is currently in development on her fourth feature, Tropical Gothic, which won a development prize at the 2021 Berlinale. She recently directed the FX limited series Under the Banner of Heaven, based on Jon Krakauer's nonfiction book, starring Andrew Garfield.
Register for day two of the seminar.
Founded in 2009, the Contemporary and Modern Art Perspectives (C-MAP) initiative is currently organized into three research groups that respectively focus on modern and contemporary art produced in Africa, Asia, and Central and Eastern Europe. In 2021, the Patricia Phelps de Cisneros Research Institute for the Study of Art from Latin America took on the work of the former C-MAP Latin America group, and continues to coordinate with C-MAP programs. The C-MAP group members include senior and junior staff from across the Museum's departments. Each group invites eminent scholars, artists, and curators to lead regular seminars at the Museum according to a geographically focused curriculum and conducts research trips to build local contacts and firsthand knowledge. A website, post, devoted to art and the history of modernism in a global context, makes C-MAP research available to a broader public. As a result of these combined efforts, C-MAP's goal is to nourish a nuanced understanding of the histories and legacies of modernism throughout the Museum's programs and exhibitions.
---
Rosi Braidotti and Matthew Fuller, "The Posthumanities in an Era of Unexpected Consequences," in Theory, Culture and Society 36.6 (2019): 18.
[return]
The Museum of Modern Art's Contemporary and Modern Art Perspectives (C-MAP) initiative is supported by The International Council of The Museum of Modern Art and Agnes Gund.

Major support for the C-MAP Africa Group is provided by The Ford Foundation. Additional support is provided by Wendy Stark Morrissey.