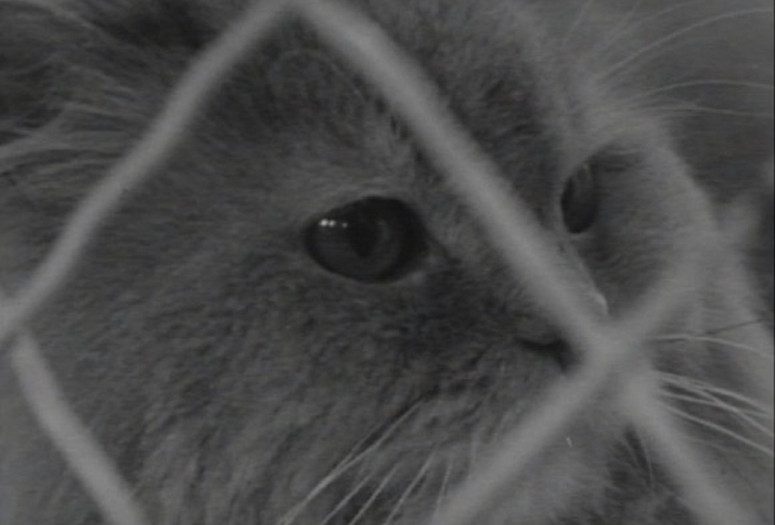 Nadia. 1963. France. Written and directed by Jean-Michel Barjol. DCP. 17 min.
Jean-Michel Barjol, a friend of Jean Eustache, was a young rebel who threw himself into cinema with reckless abandon. In this short film about a 16-year-old runaway, with whom the filmmaker clearly and empathically identified, Bariol inventively uses voiceover narration, documentary images, and jazz to create a sense of tumultuous yearning. Courtesy BQHL
Jouer à Paris. 1962. France. Directed by Catherine Varlin. DCP. 27 min. In French; English subtitles.
A heroine of the anti-Nazi resistance, the woman who later became known as Catherine Varlin or Catherine Winter worked in the film industry in various capacities, most notably as a producer. Weaving together images of Paris from the unused rushes of one of her first productions, Le joli mai by Chris Marker (who here takes credit for the editing but not the commentary, though most likely he wrote it), Varlin playfully and impressionistically meditates on the verb "to play." Courtesy Eclair preservation
Les enfants des courants d'air (Children Adrift). 1959. France. Directed by Édouard Luntz. 35mm. 26 min. In French; no English subtitles.
Édouard Luntz, who was an assistant to Nicholas Ray and Jean Grémillon, won the prestigious Prix Jean Vigo with this first short film, dedicated to the children of a shantytown near Paris at the end of the 1950s. Almost without dialogue (no translation is needed), this story of a child and his grandfather evokes the hardscrabble margins of life on the city's outskirts with impressive poetic force.
Melancholia. 1961. France. Written and directed by Guy Gilles. With Anne Laurent, Daniel Moosmann, Françoise Vatel. 35mm. 12 min.
The title sums up the mood of this elegant short film in which a woman recalls her life, locked up for 30 years in the courtyard of a building where a young man with whom she was hopelessly in love had lived. The tenants grow up, get married, die. A whole life passes. Courtesy La Cinémathèque française