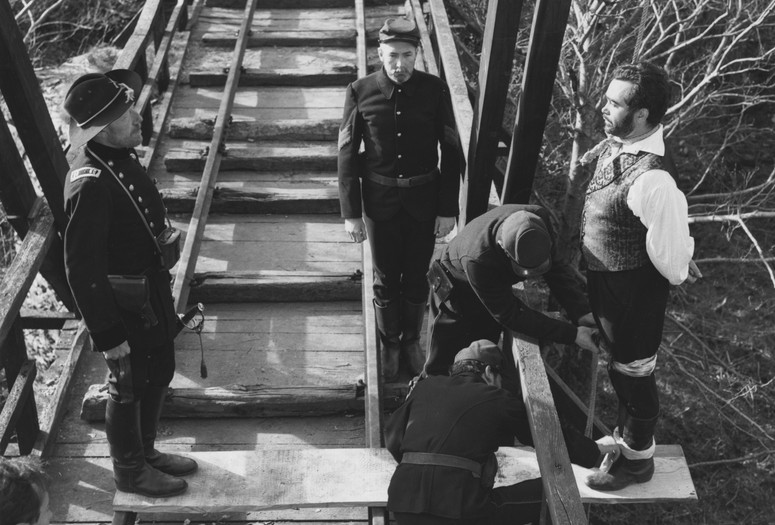 La Riviere du Hibou (An Occurrence at Owl Creek Bridge). 1961. France. Written and directed by Robert Enrico. With Roger Jacquet, Anne Cornaly, Anker Larsen. 16mm. In English. 28 min.
Robert Enrico, who would become one of the most prolific directors of mainstream French cinema in the ensuing decades, made his virtuoso debut with this imaginative adaptation of Ambrose Bierce's famous Civil War short story. Courtesy Janus Films
Un temoin dans la ville. 1959. France. Directed by Édouard Molinaro. Screenplay by Molinaro, Gérard Oury, Alain Poiré. DCP. In French; English subtitles. 86 min.
Before turning to more conventional genre films, Édouard Molinaro made this modernist film noir, notable for its naturalistic use of Paris as a principal character. Courtesy Gaumont