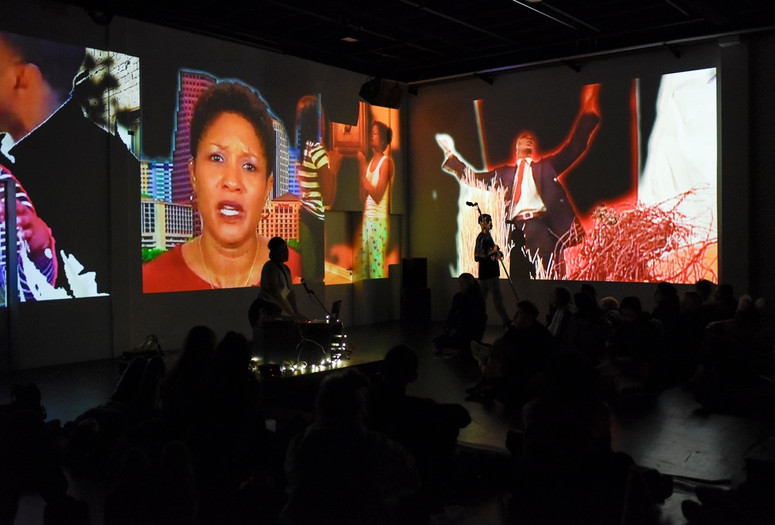 As a part of May amnesia never kiss us on the mouth, Basel Abbas and Ruanne Abou-Rahme invited SCRAAATCH to create a new performance in response to the sound and video material they compiled over the course of the project. SCRAAATCH will perform within the installation in the Kravis Studio.
E. Jane and chukwumaa (aka MHYSA and lawd knows) of SCRAAATCH create multimedia performances, experimental music, and hybrid DJ sets. They focus on Black diasporic intra-communication, generational traumas, social upheaval, and the social conditions of urban environments. SCRAAATCH sources sounds, images, and physical objects that represent ever-morphing urban and digital landscapes, reflecting on the sociopolitical dynamics within these spaces.
Please note that all visitors to the performance are required to remain masked.




The exhibition is presented as part of The Hyundai Card Performance Series.

Major support is provided by MoMA's Wallis Annenberg Director's Fund for Innovation in Contemporary Art.

Generous funding is provided by the Lonti Ebers Endowment for Performance and the Sarah Arison Endowment Fund for Performance.