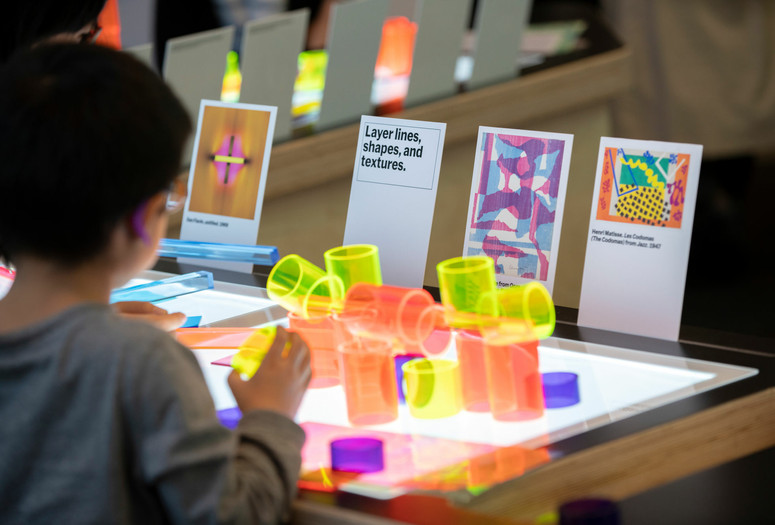 Heyman Family Art Lab is open for spring break! Come work with wire, design emoji, engage in light-box play, and more in this all-ages, hands-on space. Drop in and choose the activities that interest you.
The Samuel and Ronnie Heyman Family Art Lab is intended for individual visitors and families. Please note that there are capacity limitations and we cannot accommodate groups. Check here for the latest information about visiting the Museum safely.
To get to The Heyman Family Art Lab, walk across the Sculpture Garden, or down the corridor on the second floor of the Museum (past Café 2), then downstairs to the first floor of the Education and Research Building.
Tuesday–Sunday, 10:30 a.m.–5:00 p.m.
Monday, 1:00 p.m.–5:00 p.m.
Member hours
Monday, 10:30 a.m.–1:00 p.m.
Members are required to register for Art Lab.
Volkswagen of America is proud to be MoMA's lead partner of learning and engagement.

Family Programs are made possible by the Samuel and Ronnie Heyman Family Endowment Fund.

Major support is provided by the William Randolph Hearst Endowment Fund, the Emily Fisher Landau Educator Fund, and Charles A. Cuomo Education Endowment Fund.