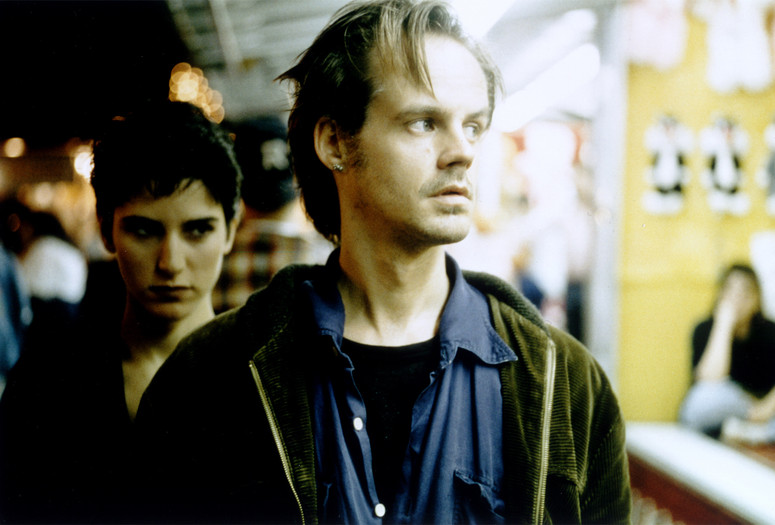 Fever. 2021. USA. Directed by Larry Fessenden. 10 min.
While many filmmakers have chronicled their COVID cabin fever these past two years, few but Larry Fessenden have done it with such panache and deadpan (bedside?) humor. It's as if woebegotten Sam from Habit, having finally settled down with a wife and a kid, fled the now-gentrified city into his worst upstate nightmare. From the anthology film Isolation. Courtesy Gravitas Ventures
Habit. 1995. USA. Written and directed by Larry Fessenden. With Fessenden, Meredith Snaider, Aaron Beall. DCP. 112 min.
"The first thriller to draw metaphorical links between AIDS, sex and vampires" (John Anderson, The Wall Street Journal), Habit is not only one of the truly erotic and sinister horror films of our time but also one of the greatest New York films of all time. In the 10 years since Martin Scorsese's After Hours, the city has become soul sick and ravaged by disease and greed, Griffin Dunne's yuppie yokel transformed into Fessenden's grief-stricken, self-mulilating alcoholic Sam, who spends a lost weekend hungering for sex and oblivion. Courtesy IFC Films