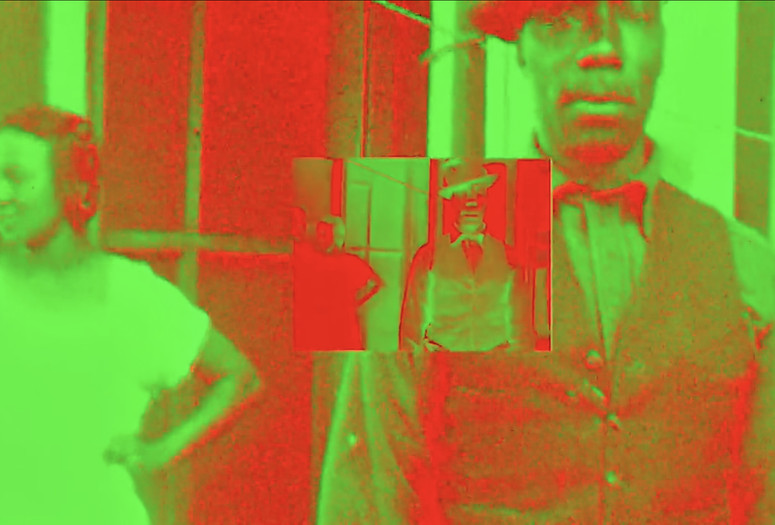 The work of multidisciplinary artist, experimental filmmaker, and writer Crystal Z Campbell frequently originates from their research into archives. In exploring histories of structural violence and displacement, what is most often revealed in Campbell's work are acts of omission, silencing, and other failures of collective memory—from redacted news clippings to the visual economy of commemorative tourism. Against this backdrop of what the artist refers to as "public secrets," their films function as alternative gestures that utilize collage, fabulation, and sound to shape new frameworks for understanding the past.
Ranging in theme from the 1977 New York City Blackout to gentrification in Bed-Stuy, this program of short films made between 2012 and 2021 culminates in Campbell's latest, Flight, part of a larger body of work reflecting on the centenary of the 1921 Tulsa Race Massacre. In Flight, the artist transforms 16mm footage of flourishing Black townships in Oklahoma (shot by Solomon Sir Jones in the mid-1920s) into highly saturated digital video in red and green hues. The vivid, silent imagery rhythmically bridges past and present, embodying the loss and legacy of Tulsa's Greenwood community across generations. Campbell's films often contain a kind of viewfinder, depicting a focal point or interval that accentuates the act of really looking at what seems hidden in plain sight. In Flight, the superimposition of archival traces frames a radiant reappraisal of remembrance and witnessing, asking when visibility will give way to justice.
On the Way to the Moon, We Discovered the Earth. 2012. USA. Directed by Crystal Z Campbell. 10 min.
Go-Rilla Means War. 2017. USA. Directed by Crystal Z Campbell. 19 min.
A Meditation on Nature in the Absence of an Eclipse. 2016–20. USA. Directed by Crystal Z Campbell. 8 min.
Viewfinder. 2020. Sweden. Directed by Crystal Z Campbell. 18 min.
Flight. 2021. USA. Directed by Crystal Z Campbell. 23 min.
Program 78 min.