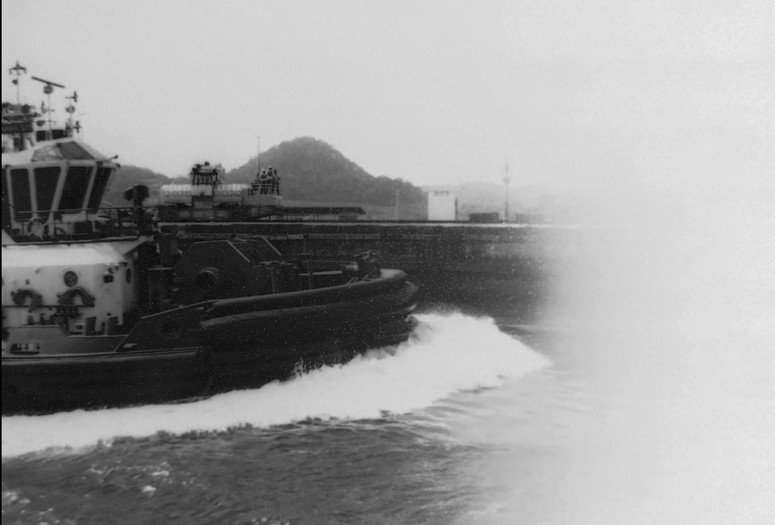 Virtual Cinema screenings are available exclusively to MoMA members. Not a member? Join today and start streaming.
Black Vulture. 2021. USA. Directed by Kevin Jerome Everson. 4 min. New York premiere
End of the Season. 2020. USA. Directed by Jason Evans. 13 min. New York premiere
Lago Gatún. 2021. USA. Directed by Kevin Jerome Everson. 60 min. North American premiere
Over a prolific and celebrated career, Kevin Jerome Everson has created durational studies of Black life and labor, filming in factories and working-class communities, and alongside personnel from museum guards to poll workers. His newest feature, Lago Gatún, is an entrancing journey north through the Panama Canal—a juncture of commerce between two vast oceans. Without dialogue but humming to the sounds of the waterway, Everson's 16mm imagery records the canal gates opening and closing to the tempo of global trade. Abstract and spare, the film's meditative play with light and shadow opens up reflection on the colonial trade histories that lie below the surface. A duet of short films opens the program: Jason Evans's sensitive portrait of matsutake mushroom hunters in the Pacific Northwest, and a rhythmic moonscape shot by Everson in Cape Charles, Virginia.
Program 77 min.
Virtual Cinema is not available to Annual Pass members. Virtual Cinema screenings are not available outside the US.