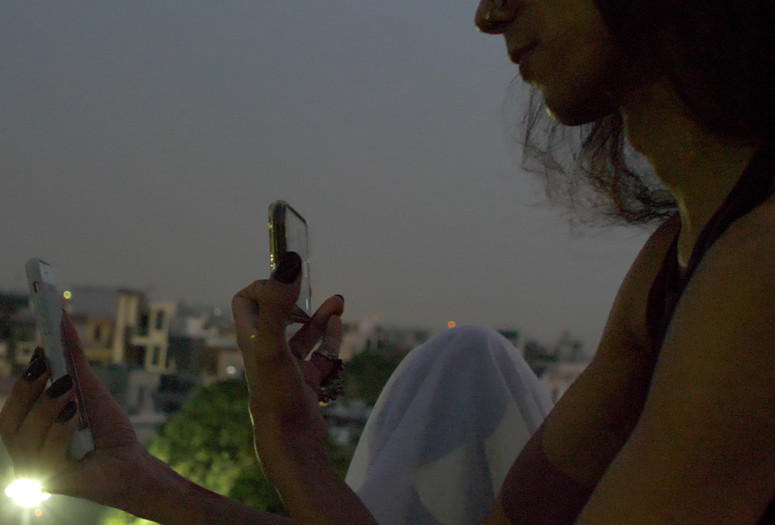 Virtual Cinema screenings are available exclusively to MoMA members. Not a member? Join today and start streaming.
Congress of Idling Persons. 2021. Lebanon/Germany. Directed by Bassem Saad. With Saad, Rayyan Abdel Khalek, Sandy Chamoun, Islam Khatib, Mekdes Yilma. North American premiere. In English, Arabic; English and Arabic subtitles. 36 min.
Does Your House Have Lions. 2021. India/USA. Directed by Vishal Jugdeo, vqueeram. With Jugdeo, vqueeram, Dhiren Borisa, Natasha Narwal, Devangana Kalita. New York premiere. 49 min.
Dialogues between artists and activists are central to this pair of experimental documentaries. In Bassem Saad's Congress of Idling Persons, performance and scripted exchanges are spliced with protest footage from Brooklyn to Beirut to map the potential for transnational solidarity. Vishal Jugdeo's Does Your House Have Lions follows the lives of two queer activists and academics in New Delhi, whose chosen family of friends and comrades live in the shadow of increasing authoritarian surveillance. Creating living archives born of turbulent times, Saad and Jugdeo offer intimate portraits—of migrant labor organizing, abolitionist movements, and anti-caste resistance—that bypass too-neat narratives of collective experience. Instead, both films model ways to stage discourse, and friendship, on film.
Virtual Cinema is not available to Annual Pass members. Virtual Cinema screenings are not available outside the US.