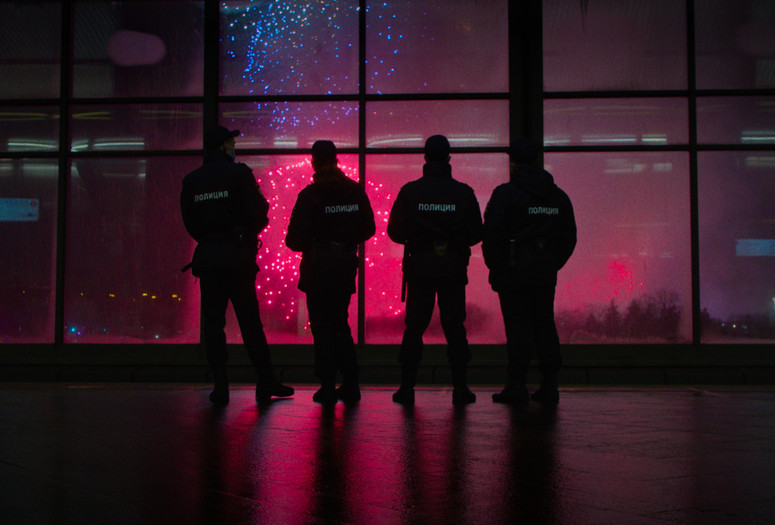 Virtual Cinema screenings are available exclusively to MoMA members. Not a member? Join today and start streaming.
Where Are We Headed. 2021. Belarus/Russia. Directed by Ruslan Fedotow. North American premiere. 63 min.
In the Moscow Metro system, commuters circulate under gold chandeliers and dash down marble-lined corridors (New York straphangers, take note). This grandiose Stanlinist architecture is the perfect backdrop for Ruslan Fedotow's captivating portrait of contemporary Russia. Filmed over the course of a year, Where Are We Headed has the colorful feel of a road movie in which ordinary and extraordinary meet. In this netherworld, spontaneous New Year's celebrations erupt, an accordionist dressed as Father Christmas quotes Dostoevsky, and protesters offer a glimpse at the political turmoil above ground. As average citizens enter the fleeting spotlight, they become characters in an agile tragicomedy. Winner of the First Feature Award, Best Cinematography Award, IDFA.
Virtual Cinema is not available to Annual Pass members. Virtual Cinema screenings are not available outside the US.