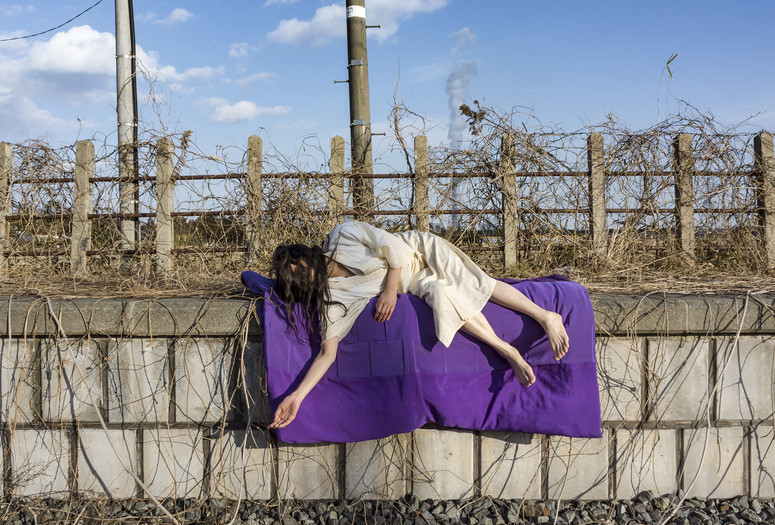 Virtual Cinema screenings are available exclusively to MoMA members. Not a member? Join today and start streaming.
A Body in Fukushima. 2021. USA/Japan. Directed and performed by Eiko Otake. Still photography by William Johnston. Sound design by Eiko Otake including sound/music by David Harrington of Kronos Quartet. World premiere. 114 min.
Acclaimed artist Eiko Otake has made five trips to Fukushima in the wake of the 2011 nuclear disaster. Collaborating with William Johnston, a photographer and scholar of Japanese history, Otake's multidisciplinary project transforms the irradiated landscape into a site for performance. The artist's movements—in empty train stations, overgrown roads, tsunami-damaged buildings, along broken seawalls, and amidst makeshift memorials—dwell in the residue of life before the meltdown while also charting the passage of time in these inhabitable lands. A Body in Fukushima is culled from tens of thousands of photographs, whose mournful but resolute march creates a "letter to the future." "My body will carry a piece of Fukushima," writes the artist, "I hope the [viewer's] sense of their own distance to Fukushima might also change."
Virtual Cinema is not available to Annual Pass members. Virtual Cinema screenings are not available outside the US.