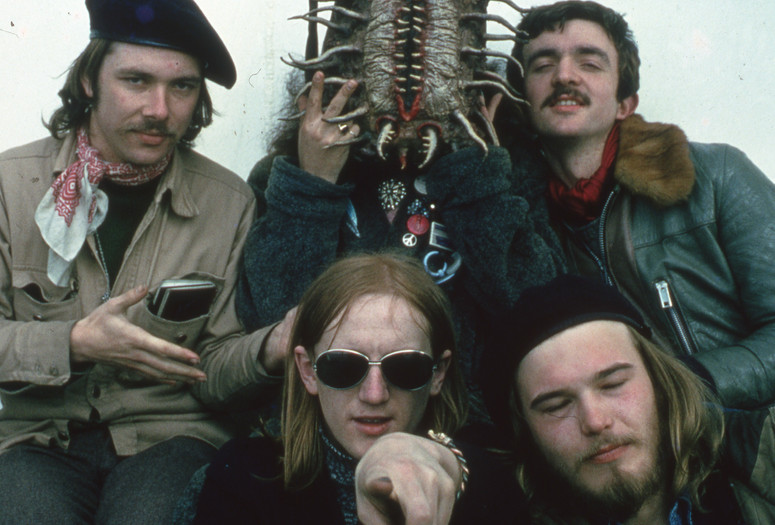 Virtual Cinema screenings are available exclusively to MoMA members. Not a member? Join today and start streaming.
Other, Like Me: The Oral History of COUM Transmissions and Throbbing Gristle. 2020. USA/Great Britain. Directed by Marcus Werner Hed, Dan Fox. New York premiere. 80 min.
On the cusp of the 1970s, in the grey port city of Hull, a group of self-taught misfits banded together as COUM Transmissions and began staging happenings. This first documentary about the legendary collective, made with original interviews and rare archival material, chronicles what happened next. Led by Genesis P-Orridge and Cosey Fanni Tutti, COUM's meteoric rise rocked British society and beyond with transgressive performance art that dealt openly with sex, violence, and pornography. COUM also gave rise to the visionary noise band Throbbing Gristle, revered as originators of industrial music and notoriously dubbed "the wreckers of civilization" by scandalized lawmakers. Revisiting this heyday of revolutionary spirit with the artists themselves, who emerged from working class margins to indelibly shape underground culture, Other Like Me offers a unique portrait of living for art's sake.
Virtual Cinema is not available to Annual Pass members. Virtual Cinema screenings are not available outside the US.