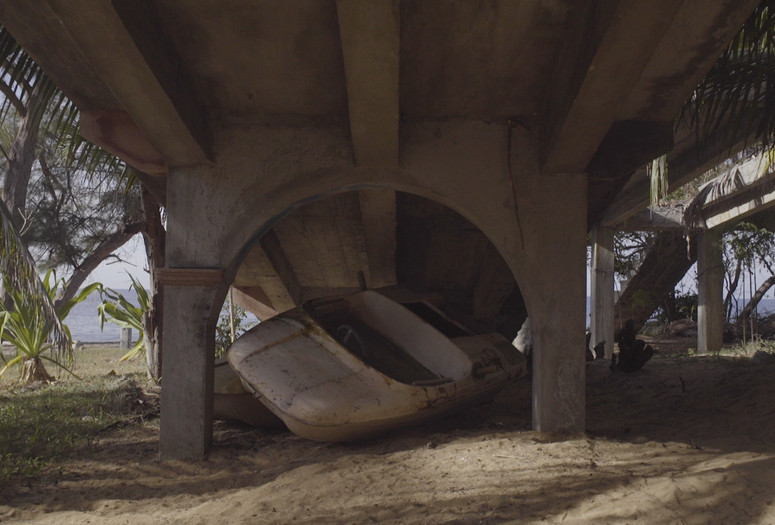 Virtual Cinema screenings are available exclusively to MoMA members. Not a member? Join today and start streaming.
Inner Outer Space. 2021. Spain. Directed by Laida Lertxundi. US premiere. 16 min.
Inspired by her recent return to her native Basque Country, Laida Lertxundi's newest short film, Inner Outer Space, builds a lyrical interplay between internal and external geographies through representations of the sea. Dioramas, the sound of crashing waves, and an immersive environment awash in deep-blue each frame experiments in perception and representation.
El Lado quieto (The Still Side). 2021. Mexico/Argentina/Philippines. Directed by Miko Revereza, Carolina Fusilier. US premiere. 70 min.
Off the Pacific coast of Mexico, loudspeakers blast welcome messages to a long-abandoned holiday resort. El Lado quieto is a sensorial journey through colliding mythologies, surveying the afterlife of a pleasure island slowly being engulfed by surrounding nature. This crisp study of life and decay unfolds through the fable of the Siyokoy sea creature, who, carried by strong currents from the Philippines, comes to navigate the spectral remnants of this post-human landscape.
Virtual Cinema is not available to Annual Pass members. Virtual Cinema screenings are not available outside the US.