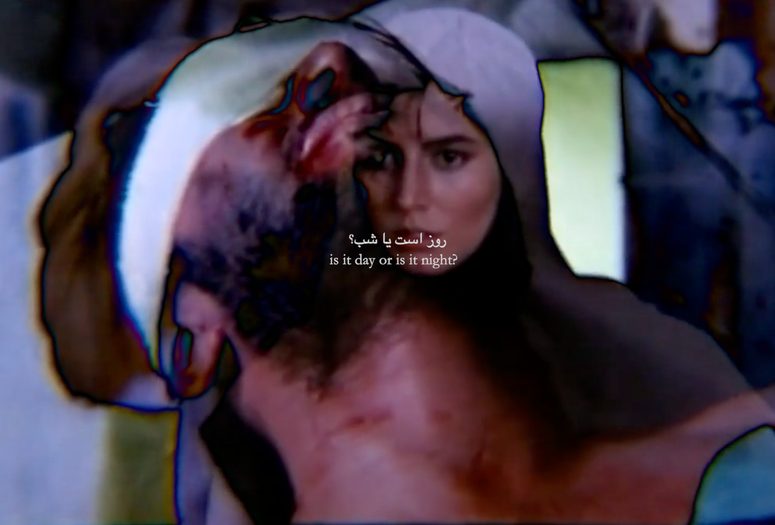 Three new films dwell in the spaces between bygone moments and the present. Maryam Tafakory's Nazarbazi culls Iranian film—which since the Islamic Revolution has forbidden onscreen physical contact between men and women—for the furtive gestures on which passion and intimacy ride. The resulting collage is a love letter to cinema bathed in a wistful dance of distance and desire. In his newest film, Ho-Chunk filmmaker Sky Hopinka places a 50-year-old Pechanga language lesson, passed down on cassette tape through the women in his family, at the heart of a reflection on the meaning of home, and the bonds that connect past and present. The program closes with interdisciplinary artist Sam Green's tender portrait of trailblazing experimental composer Annea Lockwood. The film channels Lockwood's genre-defying force—best exemplified in her field recordings of burning pianos—by doubling as an interactive exercise in close listening.
Nazarbazi. 2022. Iran. Directed by Maryam Tafakory. North American premiere. Ammodo Tiger Short Award, International Film Festival Rotterdam. In Farsi; English subtitles. 19 min.
Kicking the Clouds. 2021. USA. Directed by Sky Hopinka. New York premiere. 15 min.
Annea Lockwood: A Film About Listening. 2021. USA. Directed by Sam Green. New York premiere. 33 min.