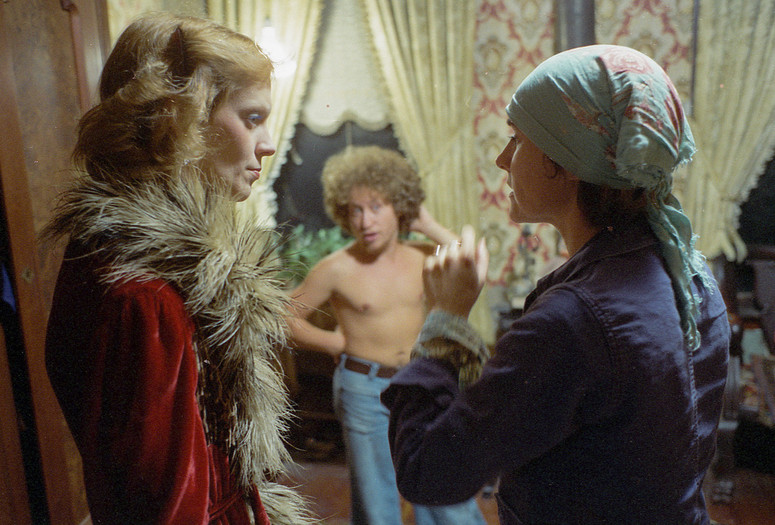 Virtual Cinema screenings are available exclusively to MoMA members. Not a member? Join today and start streaming.
Property. 1979. USA. Written and directed by Penny Allen. With Walt Curtis, Lola Desmond, Nathaniel Haynes. Digital preservation courtesy the filmmaker and MARY-X Distribution. In English; French subtitles. 92 min.
Penny Allen's corruscatingly funny vision of Portland, Oregon, in bygone times, Property is an underappreciated gem of American indie cinema, about a motley group of bohemians, contrarians, and dissidents who attempt to buy a block of houses in a rapidly gentrifying African American neighborhood. Herself a native Portlander, Allen paved the way for future regional filmmakers like Kelly Reichardt, Todd Haynes, and Gus Van Sant. Drawing on personal experience, Allen brought an almost documentary approach to this all-too-familiar story of urban displacement, as well as a style of directing ensemble casts reminiscent of Rainer Werner Fassbinder and Mike Leigh. Van Sant, who recorded sound on Property, referred to the writer Walt Curtis, one of the film's leads, as "a kind of whacked-out Northwest version of Woody Allen."
Virtual Cinema is not available to Annual Pass members. Virtual Cinema screenings are not available outside the US.