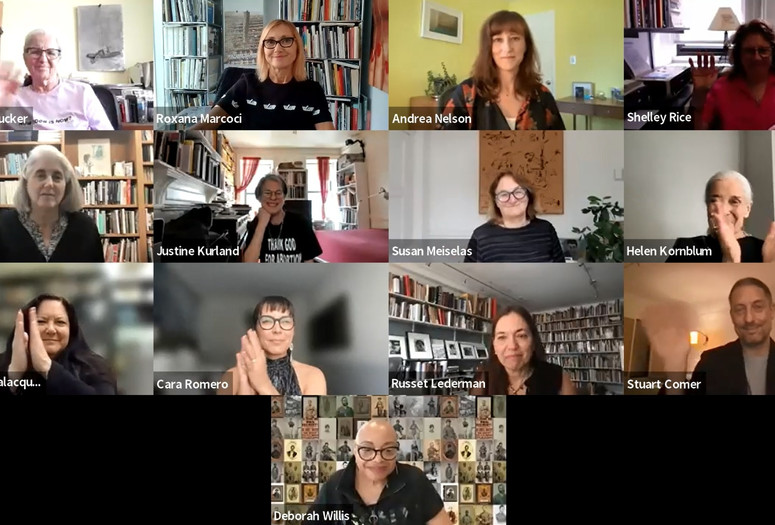 Founded in 2010 as an experimental platform for free-form critical discussions, MoMA's Forums on Contemporary Photography have encouraged debate about the perspectives and scope of still and moving images and other forms of picture-making among artists, curators, and theorists in the field. The Forums offer an inclusive culture that values the reassessment of canonical ideas, the diversity of creative practices, and complex and competing visions of modern and contemporary art.
The upcoming session is dedicated to the question, "What Is a Feminist Picture?" and is organized in conjunction with the exhibition Our Selves: Photographs by Women Artists from Helen Kornblum. The exhibition, which reflects the generosity of collector Helen Kornblum, is not a chronological history of women photographers, nor is it a historical account of feminist photography. Rather it is an invitation to look at pictures through a contemporary feminist lens; it affirms the capacity of artists to assert their political motivations and proposes unexpected connections that mount a challenge to convention.
To join the webinar on Thursday, April 14, 2021 from 1:30 pm to 3:30 pm. EST visit this link. Passcode: 285047
Speakers:
Beverly Adams, The Estrellita Brodsky Curator of Latin American Art, MoMA
Stuart Comer, The Lonti Ebers Chief Curator of Media and Performance, MoMA
Helen Kornblum, photography collector and women's activist
Justine Kurland, artist
Russet Lederman, writer, editor, and photobook collector
Sharon Lockhart, artist
Susan Meiselas, artist
Andrea Nelson, Associate Curator of Photography, National Gallery of Art, Washington, DC
Veronica Passalacqua, Curator, C.N. Gorman Museum at UC Davis
Shelley Rice, Arts Professor, Department of Photography and Imaging and Department of Art History, Tisch School of the Arts, New York University
Cara Romero, artist
Kim Sichel, Professor, History of Art & Architecture and American & New England Studies, Boston University
Anne Wilkes Tucker, Curator Emerita, Museum of Fine Arts, Houston
Deborah Willis, University Professor and Chair of the Department of Photography and Imaging, Tisch School of the Arts, New York University
This Forum on Contemporary Photography is organized by Roxana Marcoci, The David Dechman Senior Curator, The Robert B. Menschel Department of Photography, MoMA
The Forums on Contemporary Photography are made possible through the generous support of the Joseph M. Cohen Family Collection.