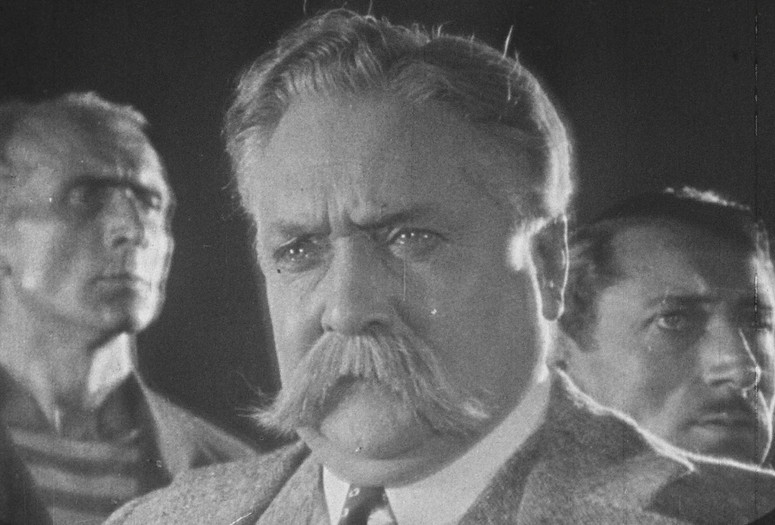 Virtual Cinema screenings are available exclusively to MoMA members. Not a member? Join today and start streaming.
La Divine Croisière (The Divine Voyage). 1929. France. Written and directed by Julien Duvivier. With Jean Murat, Thomy Bourdelle, Suzanne Christy. 2K digital restoration by Lobster Films. Silent; with an original score by Antonio Coppola. North American premiere. Silent; English intertitles. 95 min.
In a career admired by Ingmar Bergman, Orson Welles, and Michael Powell—Graham Greene would also write of his "sense of violence and sense of poetry"—the French director Julian Duvivier is largely remembered for his claustrophobic tales of melancholy nostalgia (Un Carnet du bal) and grim fatalism (Pépé le Moko). While less known because less survives, his silent period reveals Duvivier to have been a strikingly gifted storyteller across a great many genres, from literary adaptations (Zola's Au Bonheur des dames) and Biblical epics (L'Agonie de Jérusalem) to cruel stories of youth (Poil de carotte). Now, with the rediscovery of The Divine Voyage and The Mystery of the Eiffel Tower, we can better appreciate the consistency of his darkling moods and themes. Duvivier was a filmmaker far too fascinated with man's inhumanity to man, his habits of cruelty and greed, to place much faith in miracles and salvation. The pleasures of La Divine Croisière are to be found more in Jean Murat's performance as a rapacious ship owner who willingly sends an entire village of young sailors to almost certain death on the high seas, and in the film's scenes of desperation, pettiness, and misery among the shipwrecked men and their families back home, than in any notion of the ship owner's heroic daughter as a saver of lost souls.
Virtual Cinema is not available to Annual Pass members. Virtual Cinema screenings are not available outside the US.