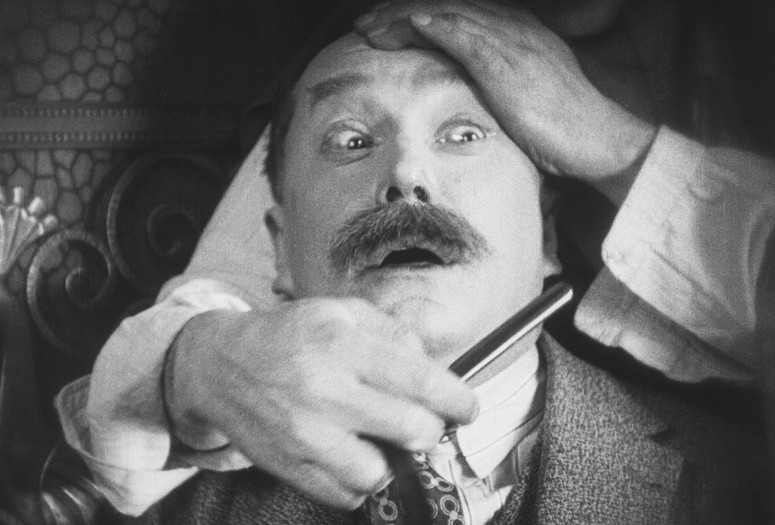 Virtual Cinema screenings are available exclusively to MoMA members. Not a member? Join today and start streaming.
Le Mystère de la Tour Eiffel (The Mystery of the Eiffel Tower). 1928. France. Directed by Julien Duvivier. Screenplay by Alfred Machard. With Tramel, Régine Bouet, Gaston Jacquet, Jimmy Gaillard. 2K digital restoration by Lobster Films. Silent; Piano accompaniment by Donald Sosin. 133 min.
A brilliantly distilled mashup of Louis Feuillade crime caper, slapstick comedy, and surreally absurdist city symphony, Julian Duvivier's suspense thriller moves at breathtaking speed, and through all manner of trick photography, across the hurried streets of late 1920s Paris—its subterranean dens of iniquity and nefarious conspiring, its bread-and-roses circuses, the vertiginous heights of the Eiffel Tower—transforming the metropolis into a city of nets (as tortuous as the labyrinthine casbah in his 1937 Pépé le Moko) and networks (the omnipotent reach of radio transmission that would resurface in his 1932 Allo Berlin? Ici Paris!).
Virtual Cinema is not available to Annual Pass members. Virtual Cinema screenings are not available outside the US.