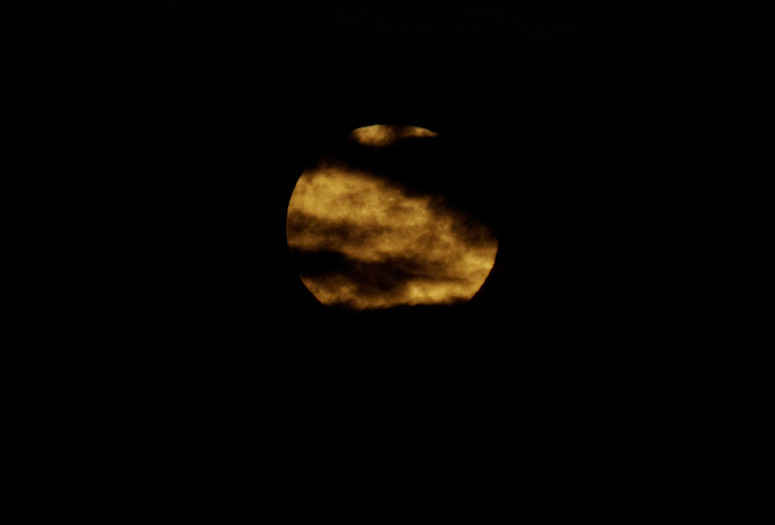 Dream City. 1986. USA. Directed by Steven Seigel. Digital. 18 min. "I made the film in the mid-1980s, which, of course, was a difficult and troubled time for New York. Just a few years previously, the city had barely avoided bankruptcy. In the '80s the city was slowly recovering from its fiscal crisis. It was also a time when the city was suffering from the twin social crises of crack and AIDS—which exacted a terrible toll on some neighborhoods…. My aim was to show the indomitable spirit of New Yorkers in the face of adversity. Then too, this sometimes jarring counterpoint may have furthered the overall dream-like ethos" (Steven Seigel).
sweet pie—or,goodbyetoLoathing(—or,goodbyetoMetrograph). 2019. USA. Directed by cherry brice jr. Digital. 7 min. "I like to think of sweet pie as a romantic docu-fantasy—there were a few guys who I'd met at Metrograph who I found attractive—and who I would find myself often daydreaming about—but I was always too scared to act on my interest in them. So I made this short as an exorcism—to put the daydreams themselves out into the world as a way to free myself from some of the shame and self-loathing that originally got me stuck in those daydreams" (cherry brice jr.).
Love Letter to Pink. 2019. USA. Directed by Holly Overton. Digital. 3 min. "This piece was made at Rodrigo Courtneys 2019 Millennium Filmmaking Workshop, where he took us to the streets of Greenwich Village for three hours to shoot improvised footage on our cell phones or cameras. In those three hours, I began gravitating to things of a pink color palette with sensual textures, sounds and words. I edited these elements to have a unified tone, as if to say thank you to the experience of finding pink" (Holly Overton).
Night Portraiture. 2013/2021. USA. Directed by Nikki Belfiglio, David J. White, Joe Wakeman. Digital. 8 min. Night Portraiture was a series of experiments in improvised filmmaking, created during the hours between 1:00 and 6:00 a.m. across various New York locales (Gowanus, Kensington, the subway system). In semi-somnambulistic altered states, the artists play out scenes inspired by the night, the city, and found objects along the way. This eight-minute edit, recut by the filmmakers in 2021, comprises scenes from the first Night Portraiture.
N-York – a caminho do Anthology (N-York: On the Way to Anthology). 2021. USA/Brazil. Directed by Daniel Leão. Digital. 4 min. N-York: On the Way to Anthology is a reflection, both literal and figurative, of a brief but deeply impactful time spent in New York City and the hours filmmaker Daniel Leão spent absorbing the work of Jonas Mekas, Marie Menken, Joseph Cornell, and Stan Brakhage at Anthology Film Archives. Shot in an off-the-cuff manner, moved by the city night and the image of himself and his partner, Djuly Gava, in the auto glass, this film contains a pilgrimage of wonderment in a deceptively simple moment.
Fulton Fish Market. 2003. USA. Directed by Mark Street. 35mm. 12 min. Mark Street's portrait of the late-night bustle of the historic Fulton Fish Market, filmed two years before its closing in 2005, shows a world not usually considered when people speak of "New York nightlife." The textures of the gutted fish and trays of ice under the fluorescent light are complemented by Street's hand-painted celluloid abstractions throughout the film.
Jack Smith's Apartment. 1990. USA. Directed by MM Serra. Digital. 8 min. Shot urgently on a borrowed camera, days after the death of the legendary Jack Smith, MM Serra's documentary records for posterity the sumptuous handmade beauty of Smith's Arabesque décor in the ongoing art project of his home, where the phantasmagoric sets for his films were constructed. Penny Arcade narrates biographical details and romantic memories of Smith while the camera tours from room to room, examining nooks and artifacts in loving tribute to his life and legacy.
Saffron Mourning. 2005/2020. USA. Directed by Paul Echeverria. Digital. 5 min. "Saffron Mourning is an exploration of contrasting metaphors and sensibilities. The film illuminates a passionate canvas of color in combination with the dreary backdrop of winter. The waves of flowing saffron offer an array of potential emotions, including pleasure, happiness, and bliss. Conversely, the ripples of frost and shadow hint at an obscure outcome for the strolling participants" (Paul Echeverria).
Meet Me in the Meadow. 2021. USA. Directed by Erik Spink. Digital. 6 min. "Even downtown, I never stopped thinking of the Meadow. In 2021, I turned my eyes away from that familiar skyline. This film forced me to look again. As I traced my relationship to this city, I was drawn back to the one place that is most meaningful. Each frame is tied to a moment of joy and an abundance of hope. After about two decades of capturing images, I've realized each film is an excuse for something. Usually, love" (Erik Spink).
D-Blok Snag. 1995. USA. Directed by Joey Huertas. Digital. 5 min. "A land art film that examines the poverty of a residential block in the South Bronx. Torched stolen cars, abandoned mutt dogs and dirty laundry are a few of the visual anchors that weave this location study together. This film was shot on Tri-X film and in-camera edited using a 16mm Bolex camera" (Joey Huertas).
Condemned. 1976. USA. Directed by Jacob Burckhardt, Geoff Davis. 16mm. 6 min. The crumbling beauty of a soon-to-be-demolished, impoverished Red Hook neighborhood in the mid-1970s is revealed to us moment by moment, structure by forgotten structure. The circuslike brass music suggests a public face of "a city in progress" while the addicts, thieves, and other lonely people are shown to us as the human cost: those who will be left out of that development.
Drift & Bough. 2014. USA. Directed by Lynne Sachs. Music by Stephen Vitiello, Molly Berg ("Back Again," from the album Between You and the Shapes You Take). Digital. 6 min. "I spent a morning this winter in Central Park shooting film in the snow. The stark black lines of the trees against the whiteness creates the sensation of a painter's chiaroscuro, or a monochromatic 'tableau-vivant.' When I am holding my super 8mm camera, I am able to see these graphic explosions of dark and light" (Lynne Sachs).
Office Window Au Revoir. 2003. USA. Directed by David Reisman. Digital. 2 min. "Office Window is a view from my cubicle on the sixth floor of Thirteen/WNET's old address at 450 West 33rd Street in the early 2000s, overlooking the current site of Hudson Yards. The music is from an acetate that I bought at a now-closed thrift shop on 10th Avenue and 46th Street. While not exactly nostalgic, the video is a tribute to my old workplace and the transience of things" (David Reisman).
Program run time: approx. 88min.