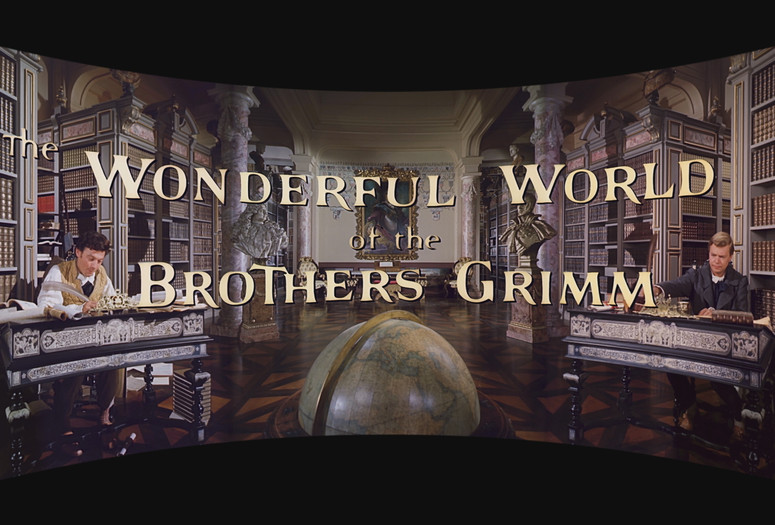 In the year that marks the 70th anniversary of Cinerama (and, one hopes, the rebirth of the Cinerama Dome in Hollywood), MoMA presents the world-premiere 4K restoration of The Wonderful World of the Brothers Grimm, which MGM released in the eye-popping widescreen format in 1962, along with How the West Was Won. Not seen properly in nearly 60 years, this roadshow version of Grimm, complete with overture, intermission, and delirious scenes of dark fabulism, has been painstakingly reconstructed for Warner Bros. and Cinerama Inc. by restorationists David Strohmaier and Tom H. March from severely damaged original three-panel Cinerama negatives and YCM separation masters. Together with historian Randy Gitsch, they present an illustrated lecture on the making, reception, and recovery of the film, together with Harrison Engle's new 40-minute behind-the-scenes look at the restoration. A lavish production featuring a cast of sophisticates (Laurence Harvey, Claire Bloom, Karl Boehm, Oscar Homolka, Yvette Mimieux) and buffoons (Jim Backus, Buddy Hackett, Terry Thomas), Grimm enabled the great Puppetoon animator George Pal (Destination Moon, The War of the Worlds) to make spectacular use of Cinerama's sweeping sights and sounds—here presented in contemporary Smilebox and 7.1 audio formats to evoke the original curved screen and multiple sound channels—in telling tales of the Cobbler and the Elves, the Dancing Princess, and the Singing Bone.
The Wonderful World of the Brothers Grimm. 1962. USA. Directed by Henry Levin and George Pal. Screenplay by David P. Harmon, Charles Beaumont, William Roberts. With Laurence Harvey, Karlheinz Böhm, Claire Bloom, Walter Slezak, Barbara Eden. 4K digital restoration by Warner Bros. Motion Picture Imaging and Cinerama Inc.; courtesy Warner Bros. Entertainment. World Premiere. 135 min.
Followed by Rescuing a Fantasy Classic. 2021. USA. Directed by Harrison Engle. 40 min.
Program approx. 205 min.