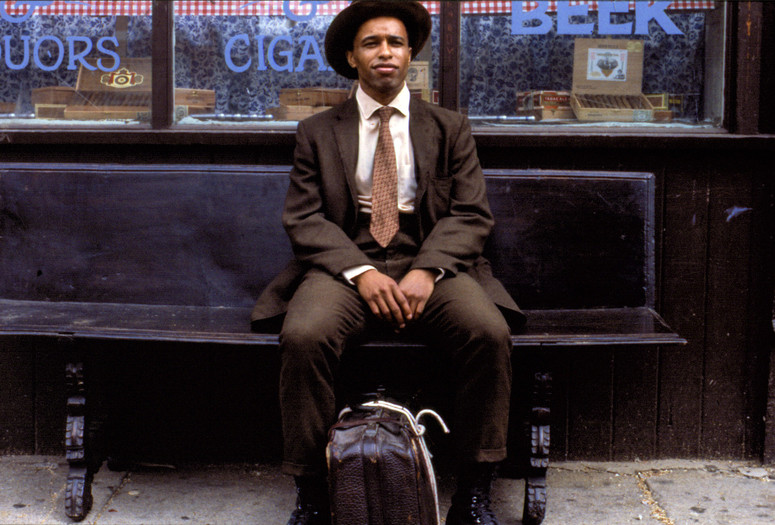 Proof of vaccination is required for on-site film screenings. Learn more about visiting us safely.
The Killing Floor. 1984. USA. Directed by Bill Duke. Screenplay by Leslie Lee. With Damien Leake, Alfre Woodward, Clarence Felder, Moses Gunn, Dennis Farina, Ernest Rayford. 4K digital restoration by Made in the U.S.A. Productions in conjunction with the UCLA Film & Television Archive and the Sundance Institute, with technical support from the UCLA Archive Digital Lab, Alpha-Omega digital in Munich, Planemo post-production lab in Berlin, and Deluxe Entertainment Services Group. Courtesy Film Movement. 118 min.
A Sundance prizewinning film that had its New York theatrical premiere at MoMA in 1986, The Killing Floor explores in rigorously researched historical detail the violent struggle to build an interracial labor movement in the years leading up to the Chicago race riot of 1919. Conceived and executive produced by Elsa Rassbach as the pilot for her planned series about American workers, The Killing Floor was written by playwright Leslie Lee, developed from Rassbach's factually based story, and directed by Bill Duke (A Rage in Harlem, Deep Cover) as his first feature-length film. Heading a sterling ensemble cast that also includes Alfre Woodward, Moses Gunn, Clarence Felder, and Dennis Farina, Damien Leake and Ernest Rayford play a pair of African American sharecroppers who flee the hatred and poverty of the Deep South only to end up in dangerous slave-wage jobs in a Chicago slaughterhouse and pitted against each other. Made at the height of Reagan's attempts to crush U.S. labor unions, The Killing Floor has lost none of its sting, evoking one of the most radicalized and volatile periods in American race and labor history.