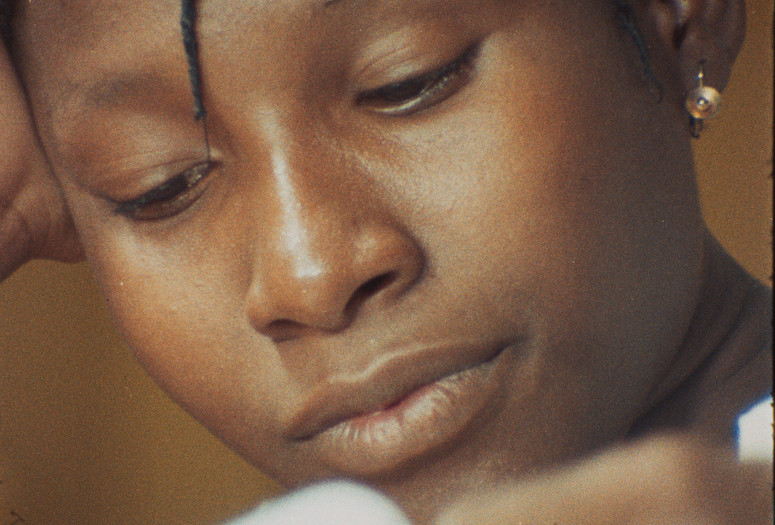 Proof of vaccination is required for on-site film screenings. Learn more about visiting us safely.
Suzanne Suzanne. 1982. USA. Directed by Camille Billops, James Hatch. With Billie Browning, Suzanne Browning. 4K digital restoration by IndieCollect in collaboration with Dion Hatch of the Billops Hatch Estate, with funding from the National Film Preservation Board of the Library of Congress; courtesy Third World Newsreel. Archive repository: UCLA Film & Television Archive. World premiere. 30 min.
A sculptor, ceramicist, photographer, painter, and nurturer of underappreciated Black artists, Camille Billops has only recently earned her own proper due as a filmmaker. Together with her husband James Hatch, Billops wove together documentary observation, fictional restagings, and oral history to create brutally candid portraits of her own family (Finding Christa) and the postwar Black experience in America (The KKK Boutique: Ain't Just Rednecks). In Suzanne Suzanne, their first collaboration, Billops and Hatch confront her niece's harrowing experiences of abuse and heroin addiction.
Den Muso (The Young Girl). 1975. Mali. Directed by Souleymane Cissé. Screenplay by Cissé, Abdoulaye Sidibé, Cheik Hamala Keita. With Dounamba Dany Coulibaly, Gogo Danba, Fanta Diabate, Omou Diarra. 4K digital restoration by Souleymane Cissé and the Cinémathèque française; courtesy Cissé Films. North American premiere. In Bambara; English subtitles. 88 min.
Africa's greatest living filmmaker, the Malian writer-director Souleymane Cissé, pulled no punches with his debut feature Den Muso —the first in his native language, Bambara—about a young mute girl who is raped and becomes pregnant. Shunned by her family and community, the girl comes to represent a Muslim country's dismissive treatment of its women, leading to the film's censorship and Cissé's brief imprisonment on trumped-up charges. In subsequent award-winning films like The Wind, Yeleen, and Waati, Cissé proved a master of complex storytelling, preserving the mysterious in the mundane, and has remained uncompromising in his depictions of military violence, the abuses of money and power, trade unionism, and the enduring stranglehold of patriarchical traditions like polygamy over Bamako's women and youth.