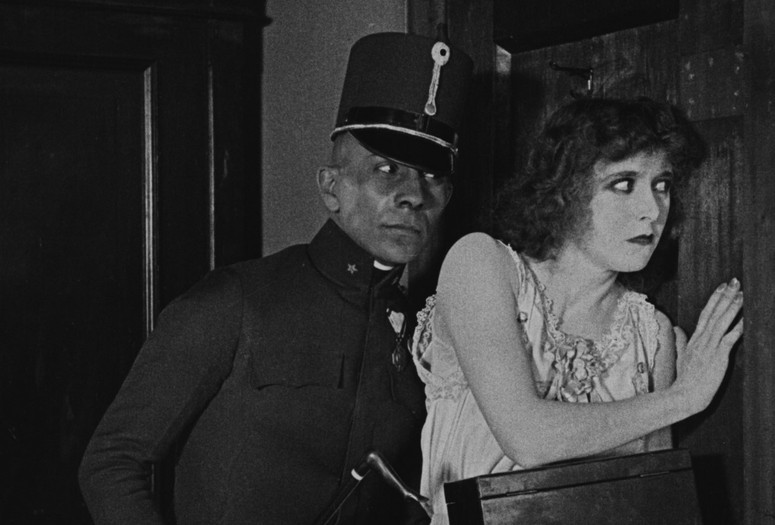 Proof of vaccination is required for on-site film screenings. Learn more about visiting us safely.
Blind Husbands [original 1919 version]. 1919. USA. Written and directed by Erich von Stroheim. Intertitles by Lillian Ducey. With Stroheim, Gibson Gowland, Sam De Grasse, Francelia Billington. 4K digital restoration by the Austrian Film Museum. North American premiere. Silent; piano accompaniment by Donald Sosin. 100 min.
This restoration of Erich von Stroheim's directorial debut brings us closer to the original 1919 version than ever thought possible. Until now, we have only known the abbreviated American version from 1924, all of the circulating copies having been derived from a fragile print in MoMA's archives. However, the recent discovery by the Austrian Film Museum in Vienna of an original release print—together with the MoMA print and the original screenplay and continuity script found in the archives of Universal Studios—has permitted an altogether new appreciation of Stroheim's singular vision, restoring some seven minutes to the film's length (most of them in extended shots) and reconstructing his careful tinting and toning color scheme. A tale of seduction in the South Tyrol Alps (the Vienna-born Stroheim hones his signature role of the "dirty Hun"), Blind Husbands was a remarkable success with critics and the public alike, a cynical portrait of modern marriage that pits continental wit and eroticism against priggish moralizing.