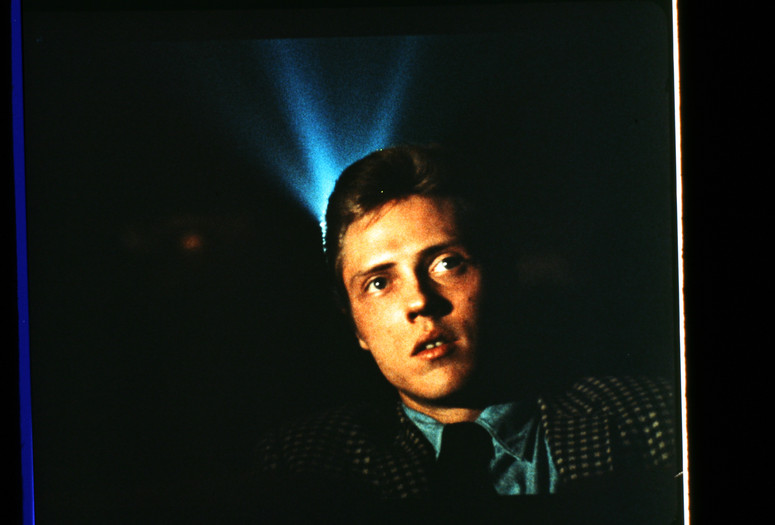 Proof of vaccination is required for on-site film screenings. Learn more about visiting us safely.
Me and My Brother. 1965-1968. USA. Directed by Robert Frank. Screenplay by Frank, Sam Shepard. With Julius Orlovsky, Peter Orlovsky, John Coe, Allen Ginsberg, Christopher Walken. 4K digital restoration of the original version by The Museum of Modern Art. Funding provided by The Celeste Bartos Fund for Film Preservation. Lab work by Image Protection Services. North American premiere. 91 min.
Shortly before his death in 2019, the legendary photographer and filmmaker Robert Frank donated all of his films to MoMA's collection. Marking the start of a multiyear restoration effort in collaboration with the Andrea Frank Foundation, MoMA presents the North American premiere of his debut feature Me and My Brother in its newly restored, complete original version. A faux vérité involving Allen Ginsberg, Joseph Chaikin (founder of the off-Broadway Open Theater company), Peter Orlovsky, and his catatonic schizophrenic brother Julius, Me and My Brother is an important documentary record of bohemian artist life in 1960s New York; a tender portrait of friends; and a thoughtful interrogation of the artist's own divided loyalties between work and family. It also reveals ​​Frank's fascination with the malleability of truth, in setting up conditions for improvisation within a scripted or premeditated framework, which would be developed even further in his notorious Cocksucker Blues (1972) and his end-of-the-road movie Candy Mountain (1987), a collaboration with the novelist Rudy Wurlitzer.