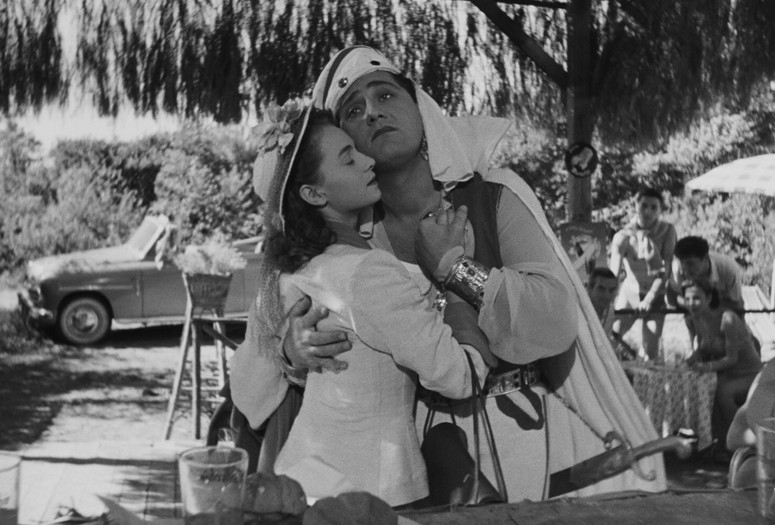 Virtual Cinema screenings are available exclusively to MoMA members. Not a member? Join today and start streaming.
Lo Sceicco Bianco (The White Sheik). 1952. Italy. Directed by Federico Fellini. Screenplay by Fellini, Tullio Pinelli, Ennio Flaiano. With Alberto Sordi, Brunella Bovo, Leopoldo Trieste, Giulietta Masina. 4K digital restoration courtesy Rialto Pictures. In Italian; English subtitles. 86 min.
A stunning display of an emerging filmmaker's artistic vision, Fellini's solo directorial debut solidly introduced the auteur's world of fantasies, which he would continue to explore—and take to new heights—in subsequent years. Two newlyweds from the provinces arrive in Rome for a family visit, but the young bride finds herself gleefully running after her ultimate romantic hero, the star of a photo comic strip. This dreamy work features the director's first collaboration with the iconic composer Nino Rota and a brief appearance by Giulietta Masina as a prostitute named Cabiria, a character who would later take center stage in Fellini's 1957 Nights of Cabiria.
Virtual Cinema is not available to Annual Pass members. Virtual Cinema screenings are not available outside the US.