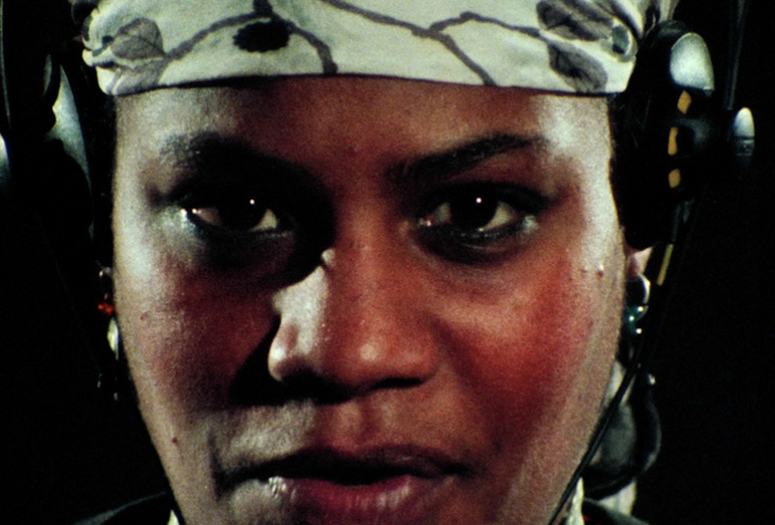 Join Open Art Space for a screening of Lizzie Borden's Born in Flames.
Born In Flames. 1983. USA. Directed by Lizzie Borden. With Adele Bertei, Honey, Jean Satterfield, Flo Kennedy, Hilary Hurst, Kathryn Bigelow, Becky Johnston, Eric Bogosian. Music by Red Krayola. 35mm. 90 min.
In near-future New York, 10 years after the "social-democratic war of liberation," diverse groups of women organize a feminist uprising as equality remains unfulfilled.
This screening is free, but registration is required. Space is limited.
Metrocards and snacks will be provided.
Open Art Space meets at the Cullman Education and Research Building, located at 4 W 54th St, New York, NY 10019.
Register now. For more information, please contact [email protected].
All participants in this program must show proof that they have received at least one dose of a COVID-19 vaccine authorized by the United States Food and Drug Administration or by the World Health Organization. See here for more details on MoMA's policies.




Volkswagen of America is proud to be MoMA's lead partner of education.

Teen Programs are made possible by the Lewis B. and Dorothy Cullman Education and Research Endowment and by the Carroll and Milton Petrie Education Program Endowment. Additional support is provided by the Annual Education Fund.

Preserved by Anthology Film Archives with restoration funding from the Hollywood Foreign Press Association and The Film Foundation.